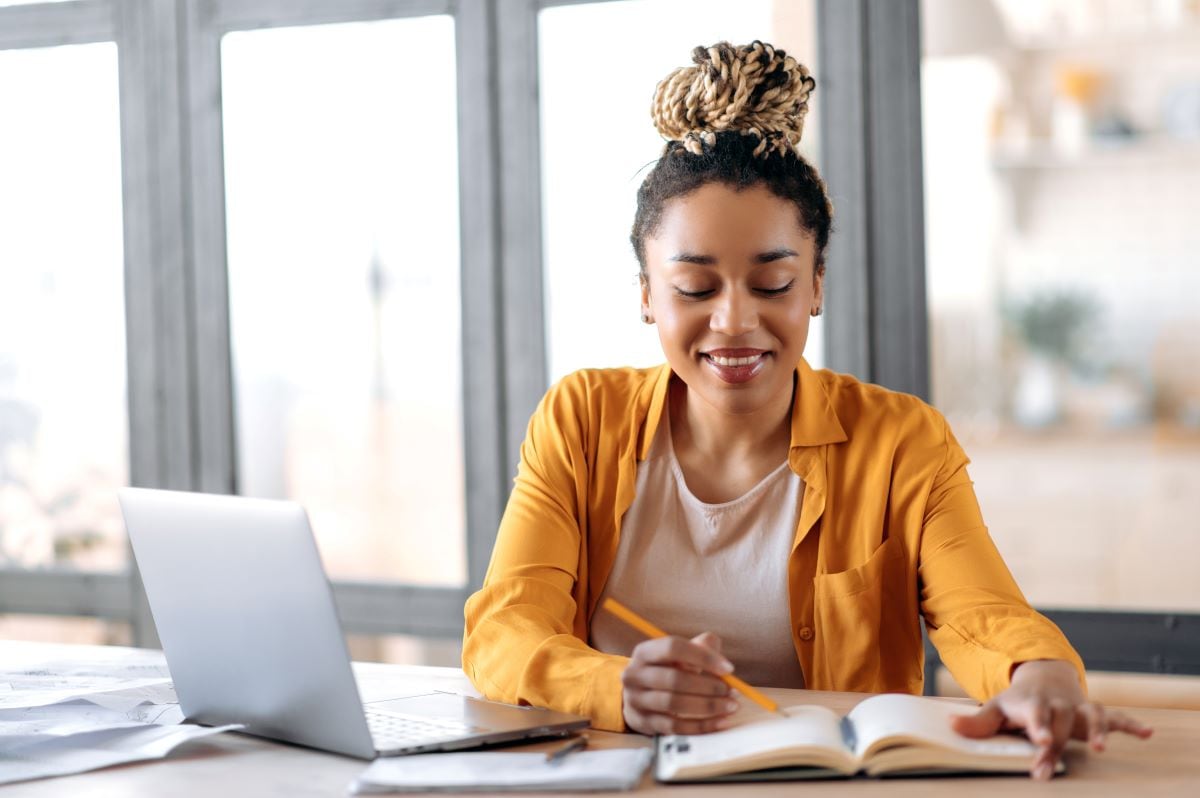 Do you often dream of taking your knowledge to the next level? Whether it's to advance in your career or accomplish personal learning goals, certificates are quickly becoming the most in-demand form of post-secondary education. In a nutshell, they're time-efficient, cost-effective, flexible, and focused. Certificates are all about skills-based learning. Online college courses for skills-based learning span many disciplines. You can zero in on the knowledge you need without spending time or money on concepts that may not be directly relevant to your career path and aspirations. 

Skills-based learning is popular among working professionals because it's an educational approach that focuses on developing specific skills and competencies relevant to a particular profession or industry. It is designed to enhance the practical knowledge and abilities for your respective fields, allowing you to stay sharp in your current role, adapt to changing job requirements, or go for that promotion you've been dreaming of!
"Certificates provide post-secondary level education without worrying about large student loan debt; they can be achieved in a matter of weeks or months, not years. They are flexible, allowing learners to build knowledge and skills at their own pace." — Vicki Greene, President of GED Testing Service and SVP Workforce Skills
The Georgetown University Center on Education and the Workforce conducted a research study called "Certificates: Gateway to Gainful Employment and College Degrees". Just a few findings from the report include: 
1,000,000+ certificates were awarded in 2010, which has risen more than 3x from 300,000 in 1994
44% of certificate holders work in a field related to their certificate training.

The most common occupations of certificate holders are in fields such as business, transportation, healthcare and metalworking.
Why consider skills-based learning?
Targeted Skills Development: Skills-based learning identifies the specific skills required for success in a particular profession or industry. These skills could include technical expertise, problem-solving, critical thinking, communication, leadership, project management, or any other relevant skill set.

Practical Application: The emphasis of skills-based learning is on practical application rather than theoretical knowledge alone. Professionals are encouraged to apply the acquired skills in real-world scenarios through hands-on projects, case studies, simulations, or workplace-based assignments.
Customized Learning Pathways: Learning programs are often tailored to the needs and goals of individual professionals or groups within a specific organization. This customization allows participants to focus on the skills they need to improve or acquire based on their job roles, career aspirations, or current industry demands.

Flexible Learning Formats: Skills-based learning recognizes the time constraints and commitments of working professionals. As a result, it often offers flexible learning formats such as online courses, part-time programs, evening classes, self-paced modules, or blended learning approaches that combine in-person and virtual components.

Continuous Learning and Upgrading: Skills-based learning is an ongoing process that encourages professionals to engage in lifelong learning. It recognizes the importance of staying updated with emerging trends, technologies, and industry practices, enabling individuals to remain competitive in their fields.

Recognition and Certification: Successful completion of skills-based learning programs may be accompanied by certifications, badges, or credentials that validate the acquired skills. These credentials can serve as proof of competency and enhance professional credibility when seeking new job opportunities or career advancement.
What are the benefits of skills-based learning?
Enhanced employability: By acquiring in-demand skills, professionals become more attractive to employers and are better positioned for career advancement or job transitions.

Adaptability to industry changes: Skills-based learning equips professionals with the ability to adapt to evolving industry demands, technological advancements, and changing job requirements.

Improved job performance: The practical nature of skills-based learning allows professionals to apply their newly acquired skills directly in their work, leading to improved performance and productivity.

Confidence and self-efficacy: Developing and mastering specific skills through targeted learning can boost professionals' confidence, motivation, and belief in their abilities.

Networking opportunities: Skills-based learning often provides opportunities for professionals to connect with peers, mentors, and industry experts, fostering valuable networks and collaborations.
Overall, skills-based learning can serve as a catalyst for professional growth so you can remain competitive, adaptable, and successful in your career. Explore dozens of courses available through Pearson Accelerated Pathways.  
read more