Top Reasons to Get an Online Graduate Certificate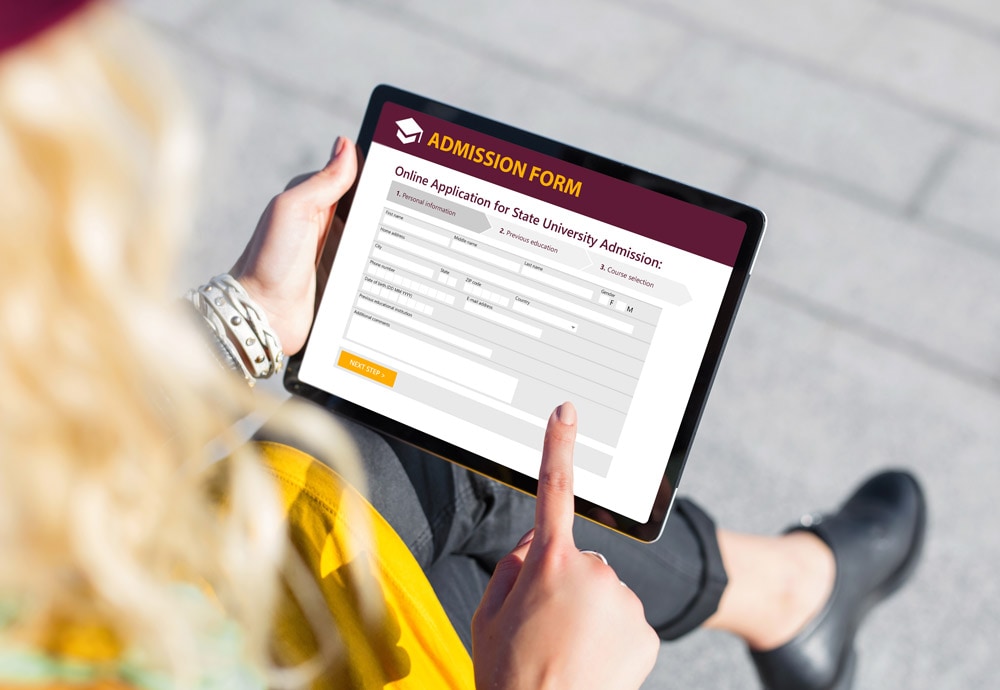 When life moves at a hundred miles an hour, it can be tough to even think about stopping to pursue a graduate degree. But what if you didn't have to stop, or even pause? What if you could benefit from graduate-level learning while working and juggling everything in life? It's possible, surprisingly affordable — and can fit into even the busiest schedule. Here's how and why you should totally go for it!
Flexibility: Online graduate certificate programs like Accelerated Pathways offer the flexibility to balance work, family, and other responsibilities while pursuing advanced education. Online learning enables you to access courses, classwork, and assignments anytime, anywhere. You'll find there's even space for "me" time to relax and recharge.
Career advancement: To stay competitive at work — whether you're aiming for a promotion or searching for a new role — enhancing your skills and knowledge help make your profile stand out.
Professional development: Online graduate certificate programs can help introduce competencies in new areas and/or expand on existing knowledge. Say hello to a broader range of professional opportunities!
[Much!] Lower cost: Online graduate certificate programs are less expensive than traditional on-campus programs, which means less debt. Some employers even offer tuition assistance — be sure to ask your HR department.
For example, according to a study by the Education Data Initiative: "the cost of a Master's degree typically ranges between $30,000 and $120,000 depending on the school, the major, and the length of the program. The average cost of a Master's degree is $62,650."
At Accelerated Pathways, our high-quality college courses are 36% less expensive than the national average. And with the freedom to pay as you go, there's no need for student loans.
There are also obvious cost savings associated with not having to live on campus or commute to class.
Interactive learning: Online courses often incorporate interactive elements like discussion boards, multimedia presentations, and online simulations, which can make learning easier, more engaging, and more collaborative. As a plus, students who participate in online courses often develop stronger digital skills, which can be beneficial in many areas of work and life.
Personal enrichment: You may want to pursue an online graduate certificate without going for the full Master's degree. Learning is rewarding and healthy; it doesn't always have to be tied to a career plan.
Check out some of our most popular online graduate certificates at Accelerated Pathways: Leadership, Marketing, Human Resources Management, Criminal Justice Leadership, Social-Emotional Learning, Public Administration Leadership, Healthcare Management, Instructional Design and Technology, Sport Management, Emergency Management Leadership, Fire/Rescue Executive Leadership, Project Management...So many great learning opportunities to choose from!
You've read this far down, so you must be feeling pretty convinced by now. Below are the steps to keep in mind for a graduate certificate through Accelerated Pathways. You can read on for more details about how the program works.
 Choose a program: Select an area of study that fits your interests and career goals. All courses are 100% online and have monthly start dates for ultimate flexibility.
 Apply: Once you have chosen a program, you will need to submit an online application. The application usually requires personal and academic information, including a transcript from your undergraduate studies.
Complete the program requirements: Upon acceptance, you will need to complete the program requirements, which typically include completing a set of courses and maintaining a minimum GPA.
Obtain your graduate certificate: After completing the program requirements, you will receive a graduate certificate from Pearson Accelerated Pathways. Certificates count for credits at partner universities where you can continue your studies if you wish to pursue a full Master's degree.
You can find the answers to questions that are floating excitedly around your brain. You can even sign up to connect with an advisor for a commitment-free conversation.