How to Succeed as a First-Generation College Student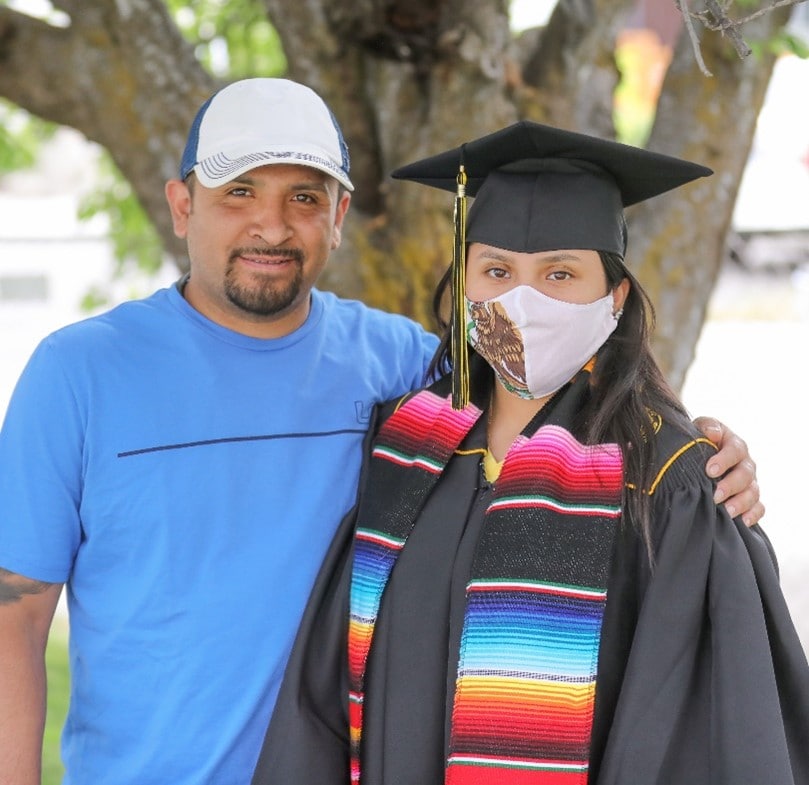 Being the first in your family to earn a college degree is a major accomplishment. First-generation college students can open the door to new opportunities for themselves and their families. Their success can also uplift their communities as they serve as role models and leaders.
Unfortunately, first-gen college students also tend to face more obstacles. Many come from poor-performing high schools, low-income backgrounds and other socioeconomic disadvantages. In addition, they typically don't have parents who are able to navigate or financially support their academic journey. Combined, these factors lead to higher college drop-out rates.
If you're a first-generation college student, we want to see you succeed. Check out these five tips to help you make it across the graduation stage!
1. Ask for help
First-generation college students tend to be resourceful, driven and independent. Don't try to do everything on your own! Be sure you reach out for help throughout your college journey. Consult with anyone you can—teachers, mentors, academic advisors, financial aid experts—about everything from admissions to loans, student jobs and tutoring.
Don't be embarrassed to mention your lack of college funding or other key supports. You're taking the initiative to improve yourself, and that's a noble cause. It's extra important that you get the assistance you need and let others know that you need it. The experts are there for a reason – so reach out to them throughout your academic journey!
2. Apply for financial aid
According to the National Center for Education Statistics (NCES), first-generation and low-income students are less likely to complete a FASFA application. This financial aid application process can seem cumbersome, especially for those whose parents have difficulty providing the requested documentation. This means missing out on key financial aid that can help pay for higher education.
Completing the Free Application for Federal Student Aid (FAFSA) is the first step to understanding what federal aid you qualify. Funding a college education can be the biggest obstacle for first-generation college students, so it's important to understand the costs and look for ways to subsidize them – through grants, scholarships and other available resources.
3. Pace yourself
As the first in your family to go to college, you may feel immense pressure to succeed. You might have the urge to overextend yourself with all the extracurricular activities and student body associations. In addition, you may have to work a part- or even full-time job while attending college—not just to support yourself but also to help your family.
It's important to find a school-work-life balance that you can maintain. Be sure to prioritize your studies, but don't try to bite off more than you can chew. You don't want to burn out and then drop out. Protect your time and your mental health. That may mean taking fewer classes at a time and graduating slower than some of your peers. But remember, college is not a race—it's a goal.
4. Don't make comparisons
Those who come from affluent, higher-educated families can make college seem like a breeze. It can be hard not to notice the difference in their college experience vs. yours, especially if you have to work and still take on debt to accomplish your goals.
Try to remember that we all start from different points in life and have our own unique talents. Don't compare yourself to others or feel like you don't have the same rights to be there. Many first-generation students experience "imposter syndrome," a sense that they're out of place or don't belong. Others feel culture shock and have difficulty assimilating to a new academic culture.
This is all part of the growing pains process. Surround yourself with as many supportive people as possible. Your experience counts, and your struggles will be worth it. Be the self-made success story when you cross that graduation stage!
5. Commit
College requires a lot of blood, sweat and tears. There will be times when you just want to quit. Don't! Dropping out can have serious personal and financial impacts on your life. You may be required to pay back grants or loans without the benefits of earning a degree. Quitting can also be demoralizing—making you feel like you're unable to accomplish important life goals.
Give yourself the patience to make mistakes, deal with setbacks and then get back up and keep fighting. It's okay to pick a major that you're passionate about if it helps you stay committed. Many first-gen college students feel pressure to choose a career that makes their family proud. You're already doing a lot of heavy lifting just to attend college, so give yourself a break by learning something that interests and inspires you personally.
__
At Accelerated Pathways, we love helping first-generation college students reach their goals! Our academic advisors are great at doing the academic research, helping you understand your college options and supporting you the whole way. Reach out today for a completely free college consultation.