What Jobs Can I Get with a Criminal Justice Degree?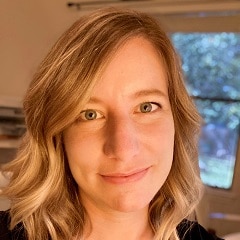 by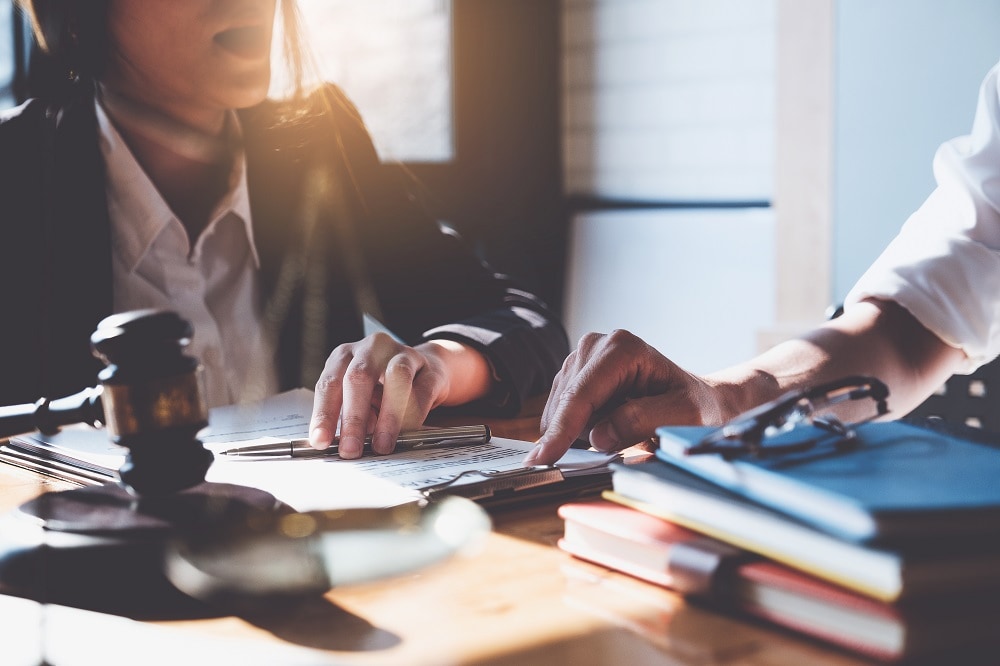 You're thinking about majoring in Criminal Justice. Many students pursuing criminal justice degrees are already in the field. They could be public safety officers, police force staff, civilian employees with the government, or other similar fields.  Often, these students decide to get a criminal justice degree because they love their jobs but realize that they could get further with a degree in criminal justice.
But, even if you aren't already in the field, a degree in criminal justice or a similar sub-specialty is a great move. According to the Bureau of Labor Statistics, many jobs in criminal justice fields are expected to grow in the next 10 years.
What exactly are those jobs?
The types of jobs you can get with a criminal justice degree primarily focus on areas of law or law enforcement and the justice system. Some areas of focus for criminal justice majors are:
Law enforcement

Corrections

Pre-law or court professional

Social work

Criminology

Criminal & forensic psychology

Police science
Obviously, there are other paths towards the career areas listed above. It ultimately depends on your strengths and your opportunities if you want to pursue criminal justice or a similar major. Criminal justice can be a wonderful way to get a broad base of skills that could transfer into all sorts of areas like the ones listed above. So, it's a great choice if you are not 100 percent sure where your career will take you. It's also a great choice for law enforcement administration (and often required to advance in that career field).
Let's look at some of the job areas of expertise and their degree requirements in more detail.
Law Enforcement Administration
For many entry-level jobs in law enforcement, a high school education is all you need. However, law enforcement agencies prefer candidates with an associate degree or higher. And, to advance to the administrative level, a degree is often required. Many police or law enforcement organizations prefer candidates for their management or administrative functions to have a deeper and broader understanding of criminal justice. A criminal justice degree can prepare current law enforcement personnel with tools for leadership plus an understanding of how policework fits within the broader society and within the justice system.
Corrections Officer
Similar to those who serve in law enforcement, many entry-level corrections officers are hired with a high school education. However, a correctional officer wanting to advance in their career or work in a federal penitentiary will often need a college education. There are schools that provide a sub-specialty of criminal justice just for those looking to serve in correctional institutions.
Pre-Law or Court Professional
There are many majors that can be helpful for those planning to go on to law school, and surprisingly, many law schools don't favor particular undergraduate majors. Majors specifically labeled as pre-law aren't offered everywhere and while they are designed to provide a mix of subjects that could provide a solid foundation for future law school studies, they certainly aren't the only way to go. According to U.S. News & World Report, "There are other concentrations that can provide a solid foundation for legal education."
Some other pre-law pathways may be more suitable depending on your end goal. For example, someone specializing in tax law may choose to do an undergraduate degree in finance and someone specializing in medical malpractice may take a more medical-friendly route towards their law degree. There is no one perfect path and there is flexibility in the end outcome for those who decide to pursue law or careers within the justice system.
For those pursuing other aspects of the legal system (besides pre-law) there is a diverse set of careers available. From paralegals who help lawyers prepare for hearings, trials, and corporate meetings to pre-trial and trial services like interpreters and other support services.
Social Work
There are many kinds of social workers and so there are also a few degree options that work for social work. Criminal justice may be a good fit if one plans to go into social work within some aspect of the legal or justice system. Within criminal justice, future social workers will find lots of opportunities like working with victims (forensic social work), working with those within the justice system or incarcerated individuals, case management, home visits, life skills or coping strategies for individuals at elevated risk of committing crimes or offenses. Social workers within these and other systems often deal heavily with the court systems so a working knowledge of criminal justice can be an advantage in this area.
Criminology
Criminology takes a more sociological approach to criminal justice. Sometimes criminology degrees fall under sociology, but they can also often fall under criminal justice. According to The Balance Careers, "Even though it may not hold the same glamour and excitement of other jobs in criminal justice, a career as a criminologist is no less important. In fact, for those of an academic mind, it may present the best opportunity to contribute to the prevention and treatment of crime."
A criminologist takes a more holistic view of crime in much the same way that an epidemiologist takes a 1,000 view of disease. They look at things like demographics and trends that may be tied to increases in crime and they look for ways to reduce crime before it happens by improving access to things like afterschool care for troubled youth or drug treatment programs in areas where drug abuse leads to higher levels of crime. An important aspect of criminology is also the ability to collaborate with communities and law enforcement, so criminologists need to be able to take in and digest multiple (potentially opposing) viewpoints.
Many criminologists pursue advanced degrees, most often a master's degree or higher. Job roles for criminologists often include working for state, local or federal government entities to pursue their work.
Criminal & Forensic Psychology
Made popular by TV shows like Mindhunter and Criminal Minds, criminal psychology is a branch of psychology specifically devoted to studying the minds of criminals. Many criminal psychologists start out with an undergraduate degree in psychology or forensic psychology, but criminal justice can also be a gateway to this professional path.
Criminal psychologists often pursue advanced degrees, and you must have a doctorate to be a licensed psychologist in many states. Similar to criminology, many criminal psychologists work for government-run institutions like prison systems or psychiatric hospitals. Another option for criminal psychology majors is to work in an academic setting as a researcher.
Forensic psychology is closely related to criminal psychology but can include services for a wider array of groups, including victims of crime, witnesses, attorneys, and law enforcement.
Police Science
Police science is an umbrella term referring to any science related to the investigation of crimes or the prosecution of criminals. So, police science includes the previously discussed criminal psychology, forensic psychology, criminology, and it can include other sciences when performed in relation to police work.
An Evolving Field
While this is by no means an exhaustive list, it should give you a general idea of the wide array of careers available for criminal justice majors. Criminal justice is an ever-evolving field and there are new ways to utilize these skills all the time. For instance, criminology is a relatively new field that was only recently identified as a subspecialty dealing with both criminal justice and sociology. Criminal justice is a great choice if you know you want to work in the field but don't have a set idea yet of where you want to go. It provides a good general education in many areas related to police work, the study of criminals and criminal behavior and the justice system. Plus, starting out in a broader target major is a great way to gain exposure and experience with all these areas, which should help you narrow down your focus as you go. Good luck!
Did you know that Pearson Accelerated Pathways can help you down the path to a criminal justice degree? Find out how we can help you get started on your educational journey and learn more about our degree planning tools by speaking with our academic advising team.