What Can I Do with a Bachelor's in Psychology?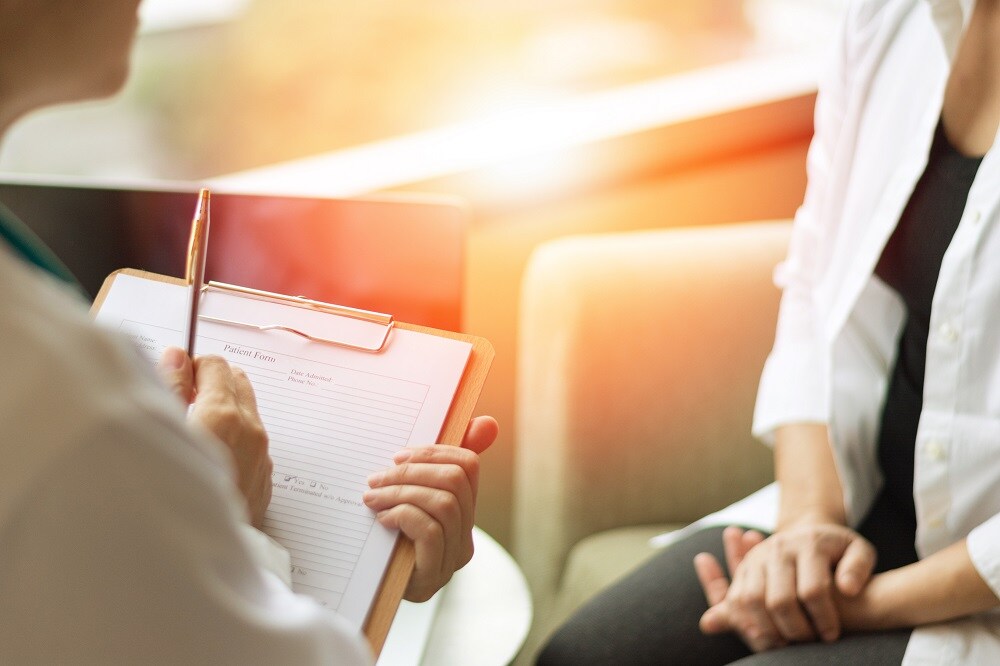 Good news for psychology majors! The U.S. Department of Labor says the job outlook for psychologists shows steady growth over the next decade. While a Ph.D. can get you far in the mental health field, those with a B.A. or B.S. in psychology can still find excellent opportunities working in hospitals, schools, private businesses, non-profit organizations, social service agencies, mental health centers and more. In fact, the Bureau of Labor Statistics also sees job growth potential for psychology majors as assistants in rehabilitation centers and in other occupations involving data collection and analysis.
If you're pursuing a bachelor's degree in psychology and wondering what job opportunities exist for you right out of college, here are some careers to consider.
Psychiatric Technician
Do you like helping those experiencing mental disorders or developmental disabilities? If so, you can work as a psychiatric technician providing care to patients in a variety of settings including group homes, residential treatment centers, hospitals and nursing homes. Your duties would involve observing patient behavior, monitoring vital health signs, teaching life skills, conducting applied therapy sessions and helping with basic needs. You'd need a solid background in abnormal psychology, clinical psychology and psychology of personality to understand the various conditions afflicting psychiatric patients. You'd also need to be able to carefully follow instructions for patient care provided by psychiatrists, so good comprehension and communication skills will also be important as you establish rapport with both patients and doctors.
Psychiatric technicians play a pivotal role in helping patients cope with their mental health conditions as they are often the first in line to encounter issues as they arise. Psychology majors who hope to work as psychiatric technicians or aides should try to get internships working with patients in a clinical setting prior to graduation to see if this type of role is right for them. According to the Bureau of Labor Statistics, employment for psychiatric technicians is predicted to grow 12% through 2028. In fact, there are indications that this trend will increase even more as our growing older population will require more psychiatric assistance. Growth is also forecast for psychiatric technicians in residential settings, especially in substance abuse treatment. Residential and community-based treatment centers are becoming increasingly popular as effective options for addiction rehabilitation. A bachelor's in psychology qualifies most candidates for work as psychiatric technicians, however some employers may also require a postsecondary certificate.
Counselor
Do you like helping others work through difficult problems in a personal one-on-one setting? Counseling could be right for you. Counselors help people suffering from an array of difficulties – from addiction to behavioral disorders – by offering guidance, treatment and advice. Specialties include drug abuse counselors (who work with clients struggling with substance abuse and addiction), youth counselors (who work with troubled youth on personal growth and development), rehabilitation counselors (who help to promote healing and wellness in rehabilitation facilities), in-home behavioral counselors (who provide behavioral planning and support to families in crisis) and mental health counselors (who treat clients with a variety of conditions, like anxiety and depression).
Beginning at the bachelor's level, you can gain expertise that will qualify you to work with clients in the mental health field. You may also have to complete a period of supervised clinical work or gain practical experience through an internship. Requirements can vary by state, so be sure to find out which states require you to obtain licensure and higher degree credentials. Many who start out in entry-level counseling roles go on to gain their master's degrees or Ph.D. to become licensed clinical psychologists. According to the U.S. Bureau of Labor Statistics, employment of substance abuse, behavioral disorder, and mental health counselors is projected to grow 23 percent from 2020 to 2030, much faster than the average for all occupations.
Medical and Health Services Manager
Do you like planning, directing and coordinating healthcare services? If so, you may find satisfaction working as a medical and health services manager. In this role, you'd be responsible for managing anything from an entire care facility to a specific clinical area, department or medical practice. Medical and health services managers focus on improving efficiency and quality of patient services while also ensuring that operations are compliant with applicable local, state and federal laws and regulations. Your duties may also include preparing budgets and spending, representing the facility at meetings or on governing boards and keeping organized records of the facility's services.
As a medical and health services manager, you will likely work with a range of professionals in the medical care setting, including medical providers, patients and support providers, so interpersonal skills are a plus. Most employers want you to have at least a bachelor's degree as well as prior experience in health care. Some may require a master's degree depending on the type of facility, but a bachelor's in psychology is a great way to get started in this role at smaller facility if you're vying for this typically well-compensated position. The median annual wage for medical and health services managers was $104,280 in May 2020. Employment for medical and health services managers is projected to grow a significant 32 percent this decade, according to the U.S. Bureau of Labor Statistics.
Correctional Treatment Specialist
Interested in helping people get back on their feet after they've served time in correctional facilities? You might enjoy a career as a correctional treatment specialist (also known as parole officer, case manager or correctional counselor). Your role would involve evaluating inmates using questionnaires and psychological tests as well as advising and developing rehabilitation plans for probationers and parolees. In addition to developing release plans, correctional treatment specialists also help facilitate job training programs, counseling services, substance abuse or mental health treatment and adequate housing for former inmates.
Correctional treatment specialists' release plans and reports can greatly impact the future outcome for parolees, so candidates hoping to work in this field need to be highly ethical and are often required to pass competency exams, drug tests and criminal background checks. Keep in mind that this job can also be stressful and dangerous, as you may be assigned to fieldwork in high-crime areas or in correctional institutions. A bachelor's degree in psychology or a related field, like criminal justice, can help to prepare you for this role and its demands. Employment of probation officers and correctional treatment specialists is lower than average, with projected growth at just 4 percent from 2020 to 2030, however, this will vary significantly depending on your location.
Teacher
Do you like to educate and inspire others? Want to be a role model? You may love teaching. According to Teach.com, "A great teacher should love educating students, and one of the principal goals many teachers set for themselves is to be the best educator they can be. There is something extremely gratifying about imparting information to your students and working with them to ensure they understand, not only concepts, but practical applications as well." Keep in mind that teaching can also be demanding, as many teachers work during school hours as well as evenings and weekends preparing lessons and grading papers. Still, many find the work rewarding, plus many parents find teaching a great career because it allows them to have work breaks that coincide with their children's school calendar.
While a bachelor's in education is the go-to path for many aspiring teachers, some feel a bachelor's in psychology can complement their work as a teacher in different ways, as they apply their psychology knowledge indirectly to the classroom environment. Whether you'd prefer to teach at the elementary or high school level, a bachelor's degree will help you gain the right qualifications to enter the teaching field. You'll also need to earn a teaching certificate along with your degree, so be sure to check your state's teaching guidelines and requirements. Overall employment of grade-school teachers is projected to grow 7 percent this decade, about average for all occupations.
Social Worker
Do you like helping others manage deep societal issues such as poverty, abuse, unemployment and addiction? You may find social work rewarding. A social worker helps others improve their lives through counseling, advocacy and referrals to other agencies and professionals. As a social worker, you would help struggling families and individuals improve the quality of their lives by making sure they have access to basic needs. You'd also be responsible for examining their environment, relationships, community and even the government policies that affect their lives. Your role may involve finding solutions for your clients such as physical relocation, counseling, medical treatment, government programs, legal resources and employment. Social workers often help guide those in need through a matrix of complex problems, including the legal system.
Social workers operate in a variety of settings such as governmental organizations, schools, hospitals, private and non-profit organizations, community centers and elder care homes. Employment for social workers is expected to grow 11%, and employment for social services managers is expected to grow 13%. These managers direct and coordinate programs that provide services related to residential care, youth and family support, rehabilitation and other important areas of social support. Typically, you only need a bachelor's degree to qualify as a social worker or social services manager, but it's a good idea to look into the licensing for your particular state to better understand any additional requirements.
While we've focused on jobs you can get with a bachelor's in psychology, there are many more to consider as you develop your career and educational goals. Just check out this thorough list of over 80 psychology-related careers from VeryWellMind. And if you've just begun to consider majoring in psychology, be sure to also check out our blog, What Every Prospective Psychology Student Should Know. Interested in earning or finishing your psychology degree completely online? At Pearson Accelerated Pathways, we find degree options with the same curriculum as more traditional on-campus programs but with greater scheduling flexibility and lower tuition. Check out how we can match you with the perfect degree plan!