Top 7 Recession-Proof Careers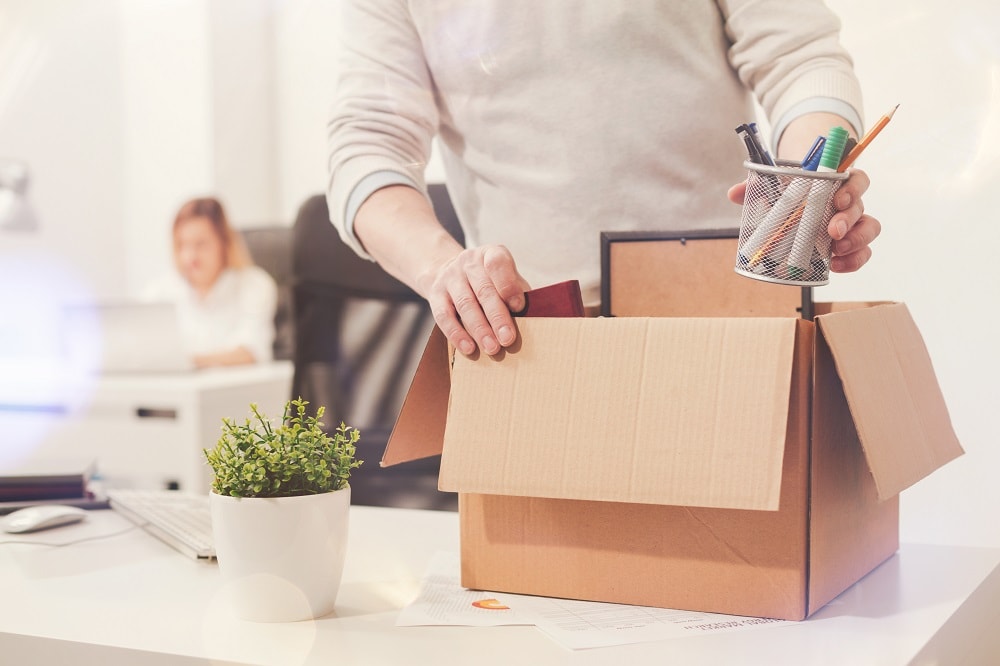 A growing number of financial experts are warning that the US is headed toward a period of economic decline, which historically leads to layoffs, bankruptcies, higher borrowing rates and a turbulent stock market.
As such, many students are wondering how to prepare for the next economic downturn, especially those soon entering the job market. It can be difficult to start a career during a recession, but knowing which jobs have better survival odds can be helpful.
Several factors can determine which jobs get cut and which remain secure during a recession, namely:
The degree to which the job is essential for society to function; and

The ability of that job to provide a clear consumer necessity
If you're wanting to focus on an education that leads to greater job security, check out this list of recession-proof careers.
1. Healthcare Professionals
During periods of economic turbulence, healthcare jobs have shown historic stability. According to a study by the National Bureau of Economic Research, the healthcare sector has displayed steadiness during past recessions.
Recessions can greatly affect the overall population's health and well-being. Stress levels go up when people face financial hardships, which can lead to a number of medical, mental health and substance abuse problems, according to research published in the journal Neuropsychiatric Disease and Treatment. An influx of patients during a recession means that all medical professionals—from nurses, doctors, paramedics, pharmacists to therapists—will be needed to fill the demand.
2. Accountants and Financial Counselors
Money movement becomes more important as economic tides turn. During recessions, people increasingly look to financial professionals for advice and assistance. Faced with economic hardships, many take out additional loans or run up charges on their credit cards. Others find themselves trying to avoid bankruptcy or prepare finances from further impact.
As a result, financial professionals such as accountants and debt counselors tend to see an increase in demand. Auditors also tend to stay busy during recessions as financial regulations, tax laws and other federal rules may change. While many financial careers require professional certifications in addition to a degree, such as a Certified Public Accountant (CPA) or Chartered Financial Analyst (CFA), seeking a major in finance or accounting can be a great step toward a recession-proof career.
3. IT Professionals
Even as economic tides shift, technology remains essential to a functioning society. All of the technology we count on—databases, smart devices, electric grids, information systems—remain necessary in order to keep goods and services flowing. As recessions kick in, some businesses look to ramp up technology as a way to offset expenses, automate jobs and lower overhead costs.
As such, tech jobs tend to be more resistant to recessions. Jobs in networks, AI, automation, databases, communications, IT security and other computer systems can see an increase in demand, particularly for local systems that can't be offshored. In addition to job security, tech positions such as network administrators, data analysts, database engineers, programmers, developers and other IT specialists tend to offer excellent compensation and career advancement opportunities.
4. Educators
Teachers and educators also serve an essential function to society. As economic slowdowns occur and unemployment ticks upward, an influx of workers start to look for new training and education opportunities to compete in a tightening job market. Stanford economist Caroline Hoxby found that colleges and graduate schools saw higher enrollment numbers during the Great Recession.
Investing in education and job skills will always be important, and demand for teachers and educators typically remains steady regardless of the state of the economy. Those who specialize in industries and markets that remain relevant regardless of the economic climate can see even stronger job security during recessions.
5. Utility and Public Safety Workers
Rain or shine, boom or bust, the need for electricity, gas, water, waste management, public safety and other essential services remains constant. As such, utility and public safety workers rank high among the list of recession-proof careers. This workforce ensures that the core services for day-to-day living continue operating, no matter what.
Both public and private companies who supply utilities and safety services will continue to need employees who can operate these essential functions, especially as many workers are aging out of this field. Electricians, engineers, ambulance drivers, firefighters, law enforcement officers and other positions will need to be filled. There's a wide range of careers to choose from in this sector. If you're considering entering or transitioning into one of these careers, it's a good idea to do some research to see which role has the most appeal to you.
6. Social Workers
When the economy declines, the need for social services increases as poverty, illness, unemployment, mental health challenges and other social ills arise. Social workers assist people dealing with a wide range of societal problems, and therefore see higher demand during recessions.
However, job stability for social workers can also depend on government policy and local funding. As the economy declines, government budgets tighten. So, while social services are needed more than ever, the decisions on where funding is allocated can be a tricky matter. Still, the job outlook for social workers is expected to increase by 12 percent between 2020-2030. Even if funding is cut in certain areas, social workers can usually find job security during a recession by transferring to a different function or institution within their field.
7. Legal Professionals
Just like with social work and health services, the legal profession also tends to stay busy during tough economic times as crime, divorce, bankruptcy and other hardships occur. Lawyers, paralegals and legal assistants tend to see an increase in demand, particularly in certain areas of law. For example, Lawyers Weekly Jobs found that those who practice employment, healthcare, bankruptcy and cybersecurity law experience higher demand during recessions.
According to the Bureau of Labor Statistics, employment of lawyers is projected to grow 9 percent from 2020 to 2030. In addition, lawyers are typically well-compensated, with the median annual wage at $127,990 in 2021. Although education requirements are more stringent to enter this field of work, the payoff and job security can be worth it. If you're interested in studying law, check out these suggestions for a pre-law major.
On average, recessions last 11 months. Depending on how far along you are on your education, it can be worthwhile to consider a career based on job security, especially as recession woes loom.
Whether you're entering the job market for the first time or making a career change, we can help you choose the right learning path to fulfill your goals and stay competitive in a shrinking job market. Check out how!