Online Degree vs. Traditional Degree: Which is Right For You?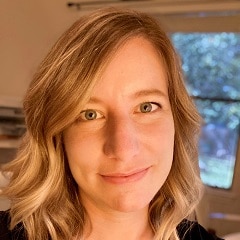 by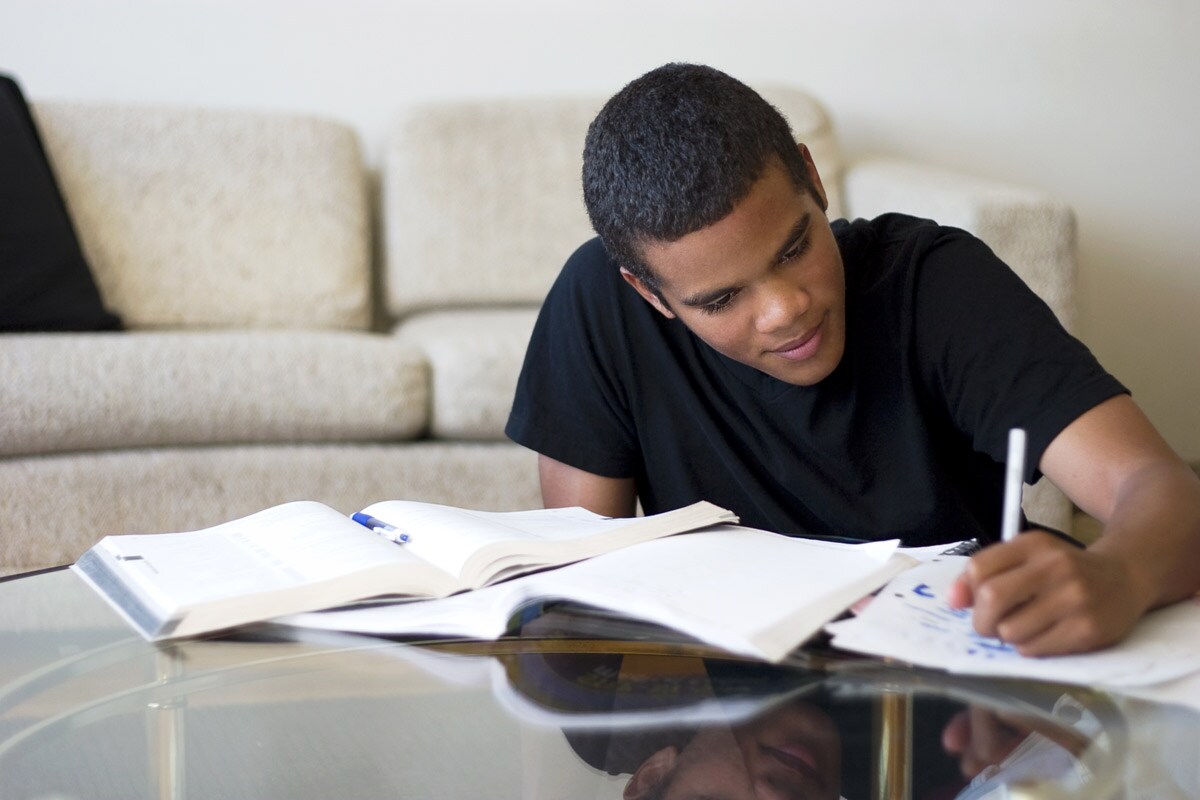 Attending college can be difficult when you're juggling multiple commitments. Maybe you're trying to earn your degree while supporting yourself financially. Perhaps you are homeschooling your children and only have time to take classes at night. Let's be honest—submitting quizzes, exams, and essays on a tight deadline, while working full-time or even part-time, can be stress-inducing and aggravating. If you want to commit to earning your degree despite the uncertainties of this difficult time, here are some reasons why earning an online degree may be the right choice for you.
Online Degree vs. Traditional Degree: What are the Differences?
Maybe you are looking into an online degree program, or maybe you are weighing the long-term options of earning an online degree vs. traditional degree. While a traditional, on-campus degree can have its perks, an online degree can offer unique benefits for your short-term and long-term academic journey.
Working at Your Own Pace
When you attend a traditional college, you will either be on a quarter system or semester system. You have to take a certain number of courses within a specific time frame to graduate on time. However, when you decide to earn your degree fully online, you don't have to be confined to the typical on-campus timelines.
Pursuing an online degree through Pearson Accelerated Pathways allows you to set your own pace and work as quickly or as slowly as you want. If you have a slow week at work and want to focus entirely on studying, you can learn the content, take your quizzes, and complete your assignments. Earning an online degree in less time that it would take to earn a degree at a conventional four-year college can be appealing for many reasons. For instance, you may enjoy college, but want to start gaining professional experience in your career field of choice sooner than later. On the other hand, individuals who are already working full-time can take as long as they need to finish their online courses. They can enjoy the process of learning at their own pace, rather than rushing through courses while they are busy.
Saving Money on Tuition
Everyone knows that one of the biggest challenges of earning a college degree is the debt that comes with paying for tuition. Student loan debt in the U.S. has skyrocketed to $1.6 trillion in 2020, according to Forbes. Forty-five million college students have borrowed money and have to carry the burden of debt with them throughout their post-graduation adult lives. But there are options for students who want to earn a degree and avoid going into debt. You can save up to 36% of the cost of college by enrolling in an online degree program. Rather than paying tuition each semester and spending significant money on incidental university costs, you can just pay for each online course you take—whether you take one class or five. While the cost of one credit at a private university can be about $1,194, and a credit at an out-of-state university can cost about $796, one online credit can cost as little as $225. According to U.S. News and World Report, the average cost of yearly tuition at a typical private university is $35,087, while the average at a public out-of-state state college is about $21,184. Students can save even more money on tuition by earning a degree online. For full-time students pursuing a degree online through Accelerated Pathways, the yearly tuition is $6,750. Students can also choose the unlimited option, which allows them to take as many courses as they can in a year for $7,500.
Online Learning Trends
Some may think the benefits of an online degree compared to a traditional degree may be almost too good to be true. Let's take a look at some trends and statistics about online learning. The National Center for Education Statistics (NCES) reveals "In fall 2018, there were 6,932,074 students enrolled in any distance education courses at degree-granting postsecondary institutions." As of 2018, 35.3% of all college students were participating in some form of distance learning, whether taking one online class or a few hybrid classes (classes that combine virtual and in-person teaching). In fact, 16% of all college students were taking classes fully online, with the amount of college students projected to increase by 2% between 2019 and 2029, according to the NCES. Seventy-eight percent of students believe their online education was worth the overall cost. This is according to a 2020 report by Aslanian Market Research and Wiley Education Services. The same study found "Thirty-eight percent of current students plan to take future online classes at their schools." Trends and research data in both academia and society at large have shown online learning is not only growing, but thriving.
Are you looking for an online degree program tailored to your unique needs? Pearson Accelerated Pathways might be the right choice for you. With degree programs and tailored coaching to get you the degree of your choice from the school of your dreams, Accelerated Pathways is an online program with benefits not found anywhere else.
Dispelling Common Myths about Online Degrees
Even though you may be considering making the choice between an online degree vs traditional degree, you may have a few concerns. Let's take a look at some common myths about online degrees.
Interacting with Professors and Peers
Often, people may think there will be little social interaction with professors and peers when pursuing an online degree. However, higher education experts in an online degree program will be actively involved in your courses. While online learning can be a somewhat hands-off process, and you don't need to adhere to the same schedule or attend lectures at a set time, facilitated courses help cultivate effective relationships between students and professors. Course facilitators are available for feedback through email, video calls, and other mediums. Their role is to offer any help you may need while undergoing your self-paced courses. If you prefer more structure and interaction with peers and instructors, you always have the option to enroll in term-based courses that begin on a monthly or quarterly basis. In these courses, you can study with a cohort of peers and have more personalized support from your professor. These types of courses may work best for you, or you may decide to have a balance of some self-paced courses and some more interactive term-based courses. The takeaway is this: When you are working toward earning your degree online, you can choose the level of interaction you have with your professors and peers.
Preparing for a Career
One of the main reasons you may be pursuing a college degree in the first place is to prepare for your future career. You may be concerned that a future employer won't value an online degree as much as a "traditional" degree. However, most of the time, employers are more concerned with whether you have a degree at all, and not where you earned it. In many cases, unless you offer information about where you earned your degree, an employer won't even ask. Employers are more interested in whether you have taken courses, earned an education, gained experience, and have prepared to do an effective job in the workplace. Even if your future employer wants to know if you earned an online degree vs. traditional degree, studies have shown that employers do, in fact, value online degrees. According to the Society for Human Resource Management (SHRM), "More than one-third of organizations (34%) reported that job candidates who have obtained their degrees online were viewed as favorably as job applicants with traditional degrees." SHRM also found "79% of organizations indicated that they had hired a job applicant with an online degree in the last 12 months." As long as you are enrolled in an accredited online program, your online degree is just as valuable as a traditional degree would be.
Making the Right Choice for Your Education
If you've already had to deal with the challenges of traditional classes—such as juggling your academics with busy work and life schedules—why not move fully online? Online degree programs are structured to accommodate a flexible schedule in which you can learn and study from anywhere, while working. You don't have to compromise your work schedule, attend in-person classes, or stress about the due dates of quizzes and essays. If you're interested in finding a flexible, practical option for your real-life degree needs, Accelerated Pathways offers a less expensive alternative to traditional college. Our advisors can help you create an academic plan that works best for you, your work schedule, and your career goals. Learn more here about how Accelerated Pathways can help you.
Want more posts like this? How to Find Online Classes While Social Distancing How to Make Friends as an Online College Student 14 Reasons to Avoid Student Loans for College