Meet the Outstanding e-Learning Student of the Year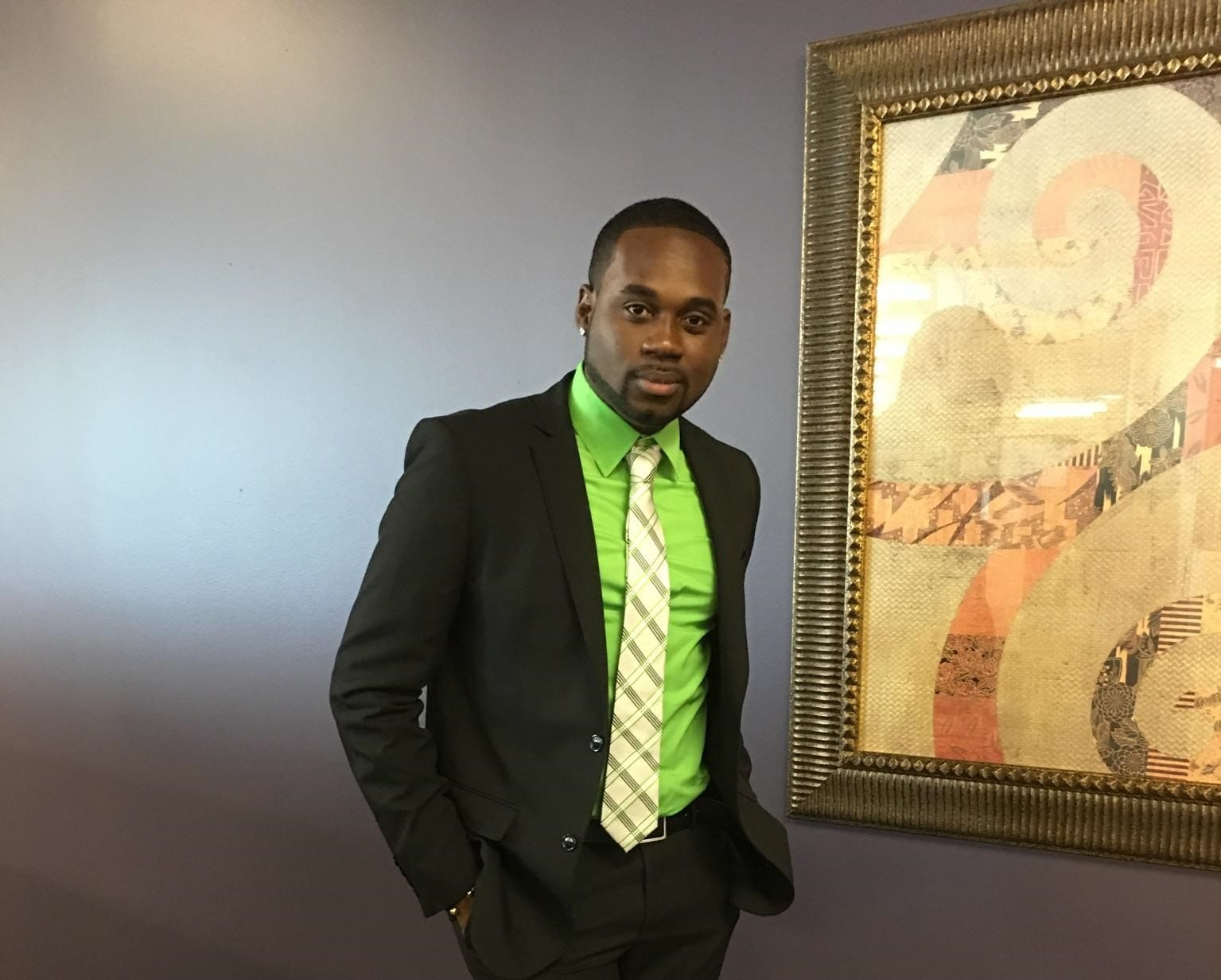 At Accelerated Pathways, we love to share the success of our students. Learners come to us from many different starting points on their educational journeys, and we pride ourselves on finding the right path for each individual to succeed.
Today, we're recognizing the achievements of Webster Rose, an associate degree graduate from our academic partner Pima Community College. Webster has not only been a supportive friend and inspiring mentor to other students, but he's also gone above and beyond in his coursework and projects. At this year's Instructional Technology Council Annual Conference, Webster will be presented with the Outstanding e-Learning Student Award!
We sat down with Webster to learn more. Originally from Jamaica, he re-located to Tampa, Florida in recent years and began working full-time at Humana. Webster smartly decided to use his company's tuition reimbursement benefits to pursue a degree in Health Information Technology through Accelerated Pathways. Between working full-time and studying part-time, we wanted to know how he not only managed everything—but excelled.
Check out what he had to say!
What was the most challenging part of starting school?
The most challenging part was my expectations of online courses. I hadn't been in school for 10 years. At first, I wasn't sure how much time I'd be spending on studying or how to manage the course content, especially since I'm taking accelerated online courses. I began to realize how much discipline I'd need to complete all the assignments and projects. It takes a lot of focus and attention to detail to be successful, so resetting my expectation around that was initially the most challenging part.
Was Accelerated Pathways different from your other school experiences?
Yes, of course, especially since I haven't done an online program before. In Jamaica, everything was taught in a classroom, so I had never experienced online courses. I knew for a fact that time management and prioritization were very important. I work a full-time job managing 21 employees, so finding the time to study was a bigger challenge compared with my previous school experiences.
What time management techniques worked for you?
I had to ensure that I knew what was needed from me each week. Since I'm a family person with a career, life is already very busy. I made sure to understand exactly what was due so I could set time aside to complete all assignments. At end of the day, I knew my goal, and I was sure to allot enough time to get it done. Prioritizing and managing my daily tasks were key to being successful at school.
What would you tell a new student in this program?
I'd advise each student to change their mindset and outlook. Understand that there will be moments you feel like giving up, so you have to have an "I can do this" attitude. Even the most disciplined student gets overwhelmed at times, especially when juggling day-to-day tasks. So be sure to reach out to all your resources such as teachers, classmates, academic coaches, friends, family—whoever can help you manage and de-stress. Your support group can help you achieve your goals and be successful in the end.
Did you meet any other Accelerated Pathways students in your courses?
Yes, and one was actually another co-worker of mine who I didn't even know was taking the program. We bonded while going through classes together. I also met Humana workers from other areas going through the same Accelerated Pathways program. We'd all communicate and touch base to support and motivate each other. If there was anything anyone needed, we could give each other advice and help.
It's also been amazing getting to know other individuals in Pima courses who are from Arizona, where the school is located. I'm in Tampa, but I'm flying out there for graduation and can't wait to meet them and the teachers in person. They've been very supportive and built a community that I've been so happy to be a part of during my entire three years in the program.
It sounds like you really made the program fit into your life.
Yes, it took a lot of perseverance, and I had to make a lot of changes. I'm a social butterfly and really had to cut back on traveling, long conversations on the phone, hanging out with friends and partying. One thing I had to realize was that I must be adaptable to change. And though I've made these changes to my life to be successful in the program, they don't have to be permanent. As I always share with my direct reports at work, success begins with you. You have to believe in it and go for it!
You have a wonderful mindset! Thank you for sharing, Webster.
Thank you for having me!
Ready to be our next student success story? At Pearson Accelerated Pathways, we love matching students to the right degree program. For associate degree seekers, we partner with Pima Community College, one of five community colleges selected across the country by Harvard to participate in workforce projects. As an innovative leader in the workforce economic development space, Pima offers a broad range of high-quality degree programs that prepare students with the skills most needed by today's employers. Check out their academic programs.
Ready to start your educational journey? Reach out to us to discover the best degree pathway for you!