How to Find Online Classes While You're Social Distancing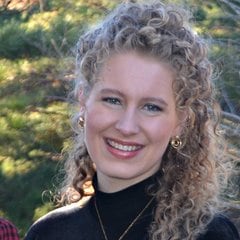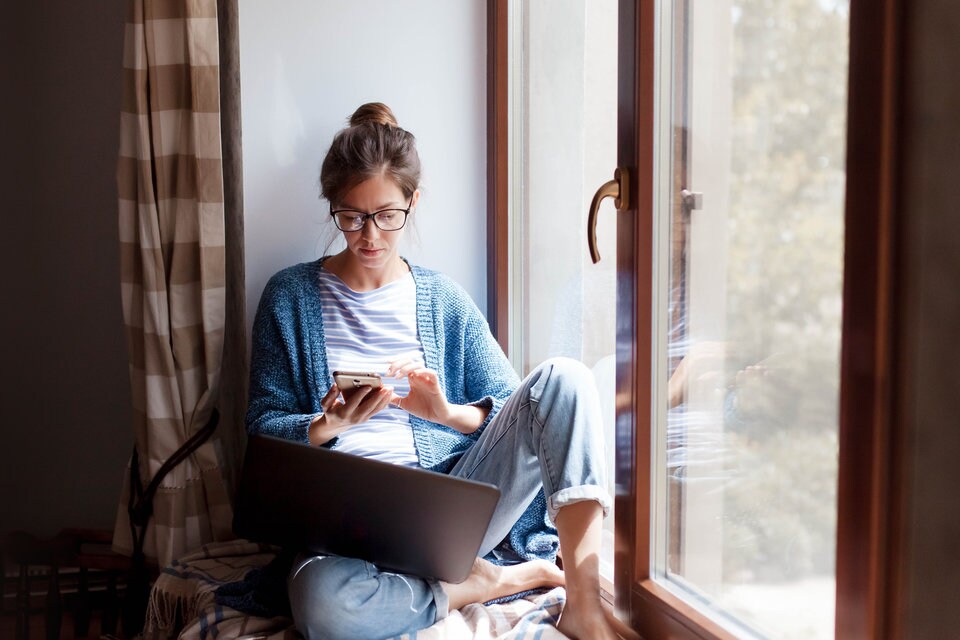 With authorities advising social distancing and college campuses across the country shutting down in response to COVID-19, thousands of college students are suddenly stuck at home trying to figure out what's next.
If you've spent most of your college career on a campus, the transition to at-home studies can be jarring, especially if your school doesn't typically offer online classes.
But studying in a new location isn't the hardest part. Honestly, it's the last thing on many people's minds. Fear of how this illness may continue to impact our families, communities, and world leaves us feeling helpless and trapped.
In this crisis, it might help to remember that you aren't actually trapped. You're not being "forced" to remain indoors. You're choosing to exercise the power you have to help keep yourself and your community healthy and safe.
Social distancing is a power move, and it doesn't have to spell the end of activities like graduating college—activities that will remain important to your future after this crisis has passed.
If your college is just figuring out the transition to online studies, or if it's completely shut down for now, you have other options to keep you on track for graduation. By taking flexible college coursework online from institutions that already have the online systems in place, you can avoid falling behind in your college studies. Then, once schools are cleared to resume regular campus studies, you can transfer these courses into your degree.
If you'd like to use this time of voluntary isolation to keep up with (or even get ahead on) your college studies, here are a few guidelines to choosing the perfect online class:
Confirm your college's transfer policy
Most institutions accept between 15 and 90 outside credits, but your school will still have very specific rules about what courses can apply to your particular degree. It's important to figure out what these requirements are so you can take online classes that meet those standards.
To find out which credits your college will accept, search your college's website for their transfer policy. Schools typically have this information thoroughly explained in their online resources.
If you want to keep working on your degree while you're staying safe and germ-free, here's a quick guide to transferring credits to your college.
Make sure the course you take is actually required for your degree
After you confirm that your school accepts outside credits but before you sign up for an online class, you'll want to check on a few things to pinpoint whether your course fits your specific degree:
1. Course Types
Your degree is made up of three types of courses: general education, area of study, and free electives. Depending on your degree, your school will have specific requirements for what courses are accepted in each category.
General education courses cover fundamental subjects like English, math, natural sciences, humanities, and social sciences. Area of study courses cover the specialized topics in your degree and are the most highly-regulated portion of your studies. Schools are typically pretty strict about which courses count for the area of study, so it's probably not the best course type to try substituting without help. Finally, free electives give you the chance to try a variety of courses that don't have to relate to your major. While your institution will likely have rules guiding what free electives you can take, this is often a great place to insert outside transfer credits.
2. Degree Requirements
Engineering majors will have significantly different degree requirements than English majors, so make sure you check up on your specific degree guidelines before committing to an online class. Your institution will typically list the number of credits you need for each course type on its website and give an overview of specific subjects required for your major.
3. Course Codes
Course codes are your key to comparing the course you want to take to your college's degree requirements. These codes clue you into two very important pieces of information about a course: its type (the abbreviations ENG, MAT, BUS may stand for "English," "Math," and "Business," respectively) and its level (100, 200, 300, or 400*). Each college has their own unique system for applying course codes, but they're still your best shot at finding a course that will be accepted by your school.
First, you want the course abbreviation or prefix to match. If your degree requires a BUS (business) course for example, don't take a MAT (math) course. It likely won't transfer.
Second, you'll want to match the course numbers as closely as possible too. Here, you'll mostly pay attention to the first digit, as this is what clues you into what level of course your degree requires. If the first digit is 1 or 2, it's a lower-level course. If it's 3 or 4, it's an upper-level course. You'll want to make sure the substitute course you're signing up for is the correct level or else it's unlikely to transfer.
Finally, find an online option whose name and description aligns closely with the course required by your institution. The closer the match, the more likely it will be an acceptable substitute.
If you want to learn more, here's a detailed guide to translating course codes.
*Some colleges number their courses using more than three digits, though the rule we talked about still applies—the first digit represents that course's level, so it's the most important one to match up.
Make sure the course you take is accredited
Accreditation is the stamp of approval given to a course by a governing educational organization. It tells you how well the course meets education standards. Colleges and universities vary on their level of accreditation (as well as the level they require for transfer courses), but typically you'll want to look for regional accreditation. This is the highest level of accreditation, so it provides the most security when transferring courses.
Make sure the course you take is flexible
The beauty of online classes is their potential for flexibility. If there's ever a time to be stressing about homework deadlines or showing up for an online meeting, it's not in the midst of a pandemic. So find courses that make your life easier.
Plenty of online credit sources are self-paced or only require one final exam at the end to make the process simple and streamlined. Here are a few good options:
Make sure the class you take is approved
If you've already started your degree, your college most likely has an approval process for you to follow if you want to take outside material. To make sure your hard work doesn't go to waste, you'll need to contact your school to get your chosen online class approved before you start it. Give your college registrar's office a call (hopefully they're working remote right now) and ask how to get outside courses approved for your degree. Have information about the class you've selected ready, particularly the source of the credit, course name, course code, and course description.
Talk to an advisor
If the process I've just laid out feels overwhelming, I get it. Fortunately, we can help! Here at Accelerated Pathways, we're dedicated to helping students find a better way to do college. If you're interested in finding the most affordable, flexible online credit that's guaranteed to transfer into your college, just talk to us. Our advisors have been helping students do this for over a decade. Click here to find out if we can help you.
You have enough going on without the stress of doing your own research. Your chat with an advisor is free, and we can even connect you with course discounts designed to help students displaced by COVID-19.
The entire world is calling on each of us to do our part to keep our friends and family safe, even if that part is as "small" as staying home for a while. Whether you choose to spend that time studying or resting and enjoying your loved ones, remember that you're doing one very important and impactful thing: keeping calm in the midst of a crisis. That's how we're going to beat this.