Fast-Tracking a Degree – a Student Success Story!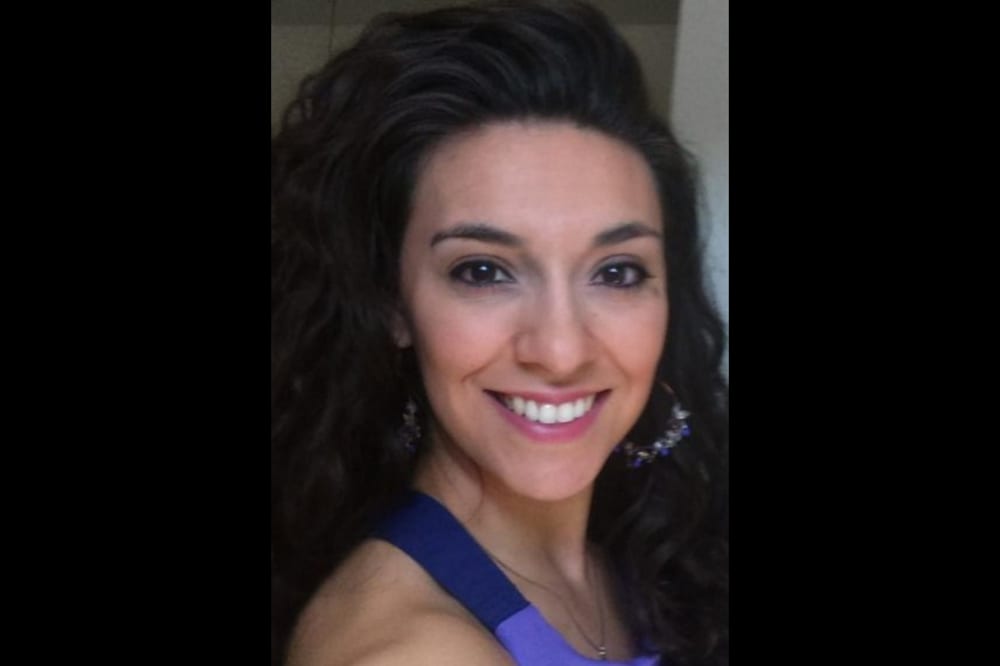 Meet Maegan! This bright, driven student fast-tracked her bachelor's degree and completed all of her Accelerated Pathways courses in just two years!
Her success story is especially inspiring given her previous college experiences. Years ago, she made several attempts to complete her bachelor's degree through traditional college programs; however, it never seemed to be the right fit. Maegan eventually decided to put her education on hold as she got married, moved into a new home, pursued personal projects and worked full-time.
Maegan and her husband had dreams of eventually starting a family and moving to northern Colorado, but both plans required a lot of savings, which left no extra money for education. As luck would have it though, Maegan began working for a major telecommunications company that offered generous tuition reimbursement assistance to its employees.
That became a turning point in Maegan's student journey!
Inspired by the possibilities of returning to college and advancing her career, Maegan decided to finish her bachelor's degree through Accelerated Pathways. Having already completed some general education courses, she was set up for success and began to fast-track her learning with self-paced online courses.
Now, Maegan has completed all of her Accelerated Pathways courses and transferred over to her target college to finish out her Bachelor of Science in Business Administration: Human Resource Management! We're very proud of her success, so we decided to reach out to learn more about her student experience.
Check out what she had to say!
What made you want to go back to school?
Not completing my bachelor's degree has always bothered me. I realized one day during my work shift that I was no longer satisfied with the work I was doing. I wanted to do something I felt was helping people on a more impactful level, so I started to look at job postings online. That's when I realized my options were limited with just a high school education.
Why did you choose Business Administration: Human Resource Management as your major?
I have had a strong interest in pursuing a career in Human Resources. Upon reviewing job postings for a position in my desired field, I discovered that degrees in Business Administration, Organizational Psychology or related fields were listed in the qualifications for the postings. I noticed a pattern of a degree in Business Administration being the most frequently mentioned and saw that this degree was versatile to use for other careers outside of human resources, as well.
What was your experience with the Accelerated Pathways program?
I had a very pleasant experience with the Accelerated Pathways program. I secretly wished, in a way, I could've continued taking the rest of my required courses through Accelerated Pathways rather than having to transfer to another school. I liked the convenience and the fact that it was self-paced rather than a structured class. As soon as I completed everything required for one class, I could immediately move on to the next one.
What was your experience with the Accelerated Pathways team?
Everyone I interacted with from the Accelerated Pathways team was very helpful. My academic advisor was only an email or a phone call away and stuck with me from the moment I first signed up for the program to the completion of my last course. I was regularly checked in on. There was always someone available to reach for help with student services or tech. They got back to me in a very timely manner.
What time management techniques have worked for you?
I am a full-time employee in addition to being a full-time student. I would set goals for myself on my days off. For instance, if I wanted to complete the notes and quizzes for the next two chapters, then I would focus on meeting those specific goals. I would take notes and/or read chapters during any downtime I had available, as well.
Any advice you'd give to new Accelerated Pathways' students?
My advice to any new Accelerated Pathways student is to be straightforward with your academic advisor with your initial consultation. Be clear on what you are looking for – whether that may be the least expensive option or quickest timeframe. Also, once you get a breakdown of the classes you are set to take, discuss any concerns you may have with any of the listed classes.
For example, my concern ended up being with two particular math courses I needed to take. Unfortunately, I did not vocalize my initial concern with wanting to take as few math courses as possible when we were putting my degree plan together. Later, I found out there could have been some alternate routes I could have taken had I made my concerns known at the beginning.
The academic advisors for Accelerated Pathways are very knowledgeable and can provide you with options, you simply need to speak up about what you are looking to accomplish.
How was the transfer process to your target college?
The transfer process was easy due to guidance provided by both my academic advisor and the admissions person from my target college. My academic advisor provided a list of all my completed courses up until that point, which made the rest of the process easier for me to ensure that all my credits were transferred.
How many classes do you have left until graduation?
I have just eight classes remaining to complete my degree!
Any post-graduation plans?
After I obtain my degree, I want to apply for an internship program in my desired field and add both my degree and my internship training to my resume. My goal is to land a human resources entry-level position and work my way up from there.
How has your education helped you in your career/life?
Up to this point, I have had jobs, but not a career. I had a revelation three years ago in which I realized I wanted to do something different and work with internal customers (employees) rather than external customers. From there, I concerned myself with finding out what steps I needed to take to get there.
This is my third attempt at trying to complete my bachelor's degree. A few life situations have required me to put my education on hold. My education reminds me of a book that I have started reading a few times but have never finished. I am now determined to finish it and will use my experience as a testimony to my child, showing them the importance of finishing what you start.
Thanks for sharing your fantastic journey with us. We're so proud of you!
__
Ready to be our next student success story? At Pearson Accelerated Pathways, we love helping students accomplish their life goals. We make it easy for busy working adults to start or finish their education by offering flexible, self-paced online courses. Get started today!