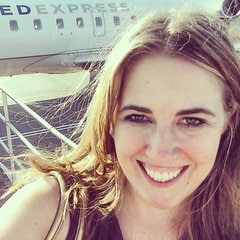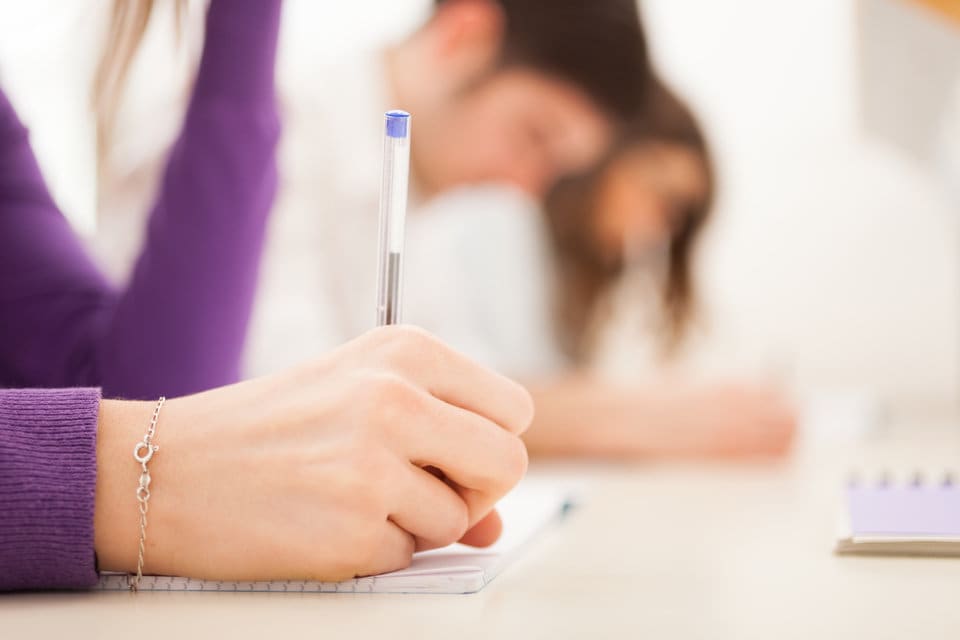 What is CLEP?
A disease that causes you to lose sleep.

A subject-specific test that allows students to earn college credit.

Chinese Lunar Exploration Program.

Choices 1 & 3

Choices 2 & 3
The answer is 5. But, for the sake of Accelerated Pathways and this blog, we're going to focus in on answer 2. I'm not qualified to speak knowledgeably about the Chinese Lunar Exploration Program.
CLEP stands for College Level Examination Program. In the simplest of terms, CLEP lets you earn college credit for a specific college subject by taking a single exam. Think of it like taking the course final. The only difference between CLEP and a traditional college course is that instead of sitting in lectures for hours at a time, you teach yourself.
That's right: you study independently and then take the test.
CLEP, part of a subset of exams known as "credit by examination," was developed by The College Board—the same people who brought us the SAT and AP credit. Like DSST and other credit by examination options, CLEP is a way for students to save time and money while earning college credit.
The College Board offers 33 CLEP exams, covering a variety of lower-division college subjects. Topics range from languages (like Spanish and German) to science and mathematics. If you take a look at the list of available CLEP exams, chances are you'll find one that interests you. And chances are at least a few of these nifty exams are accepted as credit at your college.
In fact, over 2,900 college and universities accept CLEP credit. And those aren't just the obscure, backwater colleges either. It's been recognized by some major players on the college scene. Here's a list of a few major universities that accept CLEP credit:
Georgetown University

Purdue

Princeton University

UCLA

Penn State
What am I getting at here? CLEP isn't "fake" college credit. Prestigious universities like Princeton and Georgetown wouldn't touch it if it wasn't quality. Which means, these $100 exams can help you substantially cut down on the cost of your bachelor's degree.
One Caution: Transferring CLEP Credit
Just because CLEP is accepted at over 2,900 institutions across the United States doesn't mean it's accepted at your institution or for your specific degree program. One of the most dangerous aspects of taking CLEP credit is the possibility that you will spend just over $100 on an exam only to find out your college won't accept CLEP credit for that particular subject.
So while we recognize CLEP as an exceedingly helpful tool for students who want to graduate college debt free, we urge you to understand your college's transfer policies before taking an exam. Get in contact with the school to ensure they'll accept that CLEP credit for your specific degree program.
This process can, unfortunately, be tedious. Especially if you're interested in taking several CLEP, DSST, online courses, or other forms of alternative credit during your college experience. But, the good news is, you don't have to do it alone. We can help!
In order to guarantee all of the your CLEP, DSST, or other credits transfer to your chosen college, enlist the help of the professionals here at Accelerated Pathways. We'll build you a free customized Degree Plan, which will help you graduate from your chosen college entirely debt free. When creating your plan, we'll help you lower your college costs by including any forms of alternative credit (like CLEP or self-paced, online courses) that your college will accept. Click here to learn more about what we do.
We think pursuing CLEP credit as a way to lower the cost of your degree is an amazing—if difficult—option. Just be ready to put in some hard work. These exams are entirely self-directed, which means you won't have a teacher watching your back. You need to be confident you've learned every inch of your subject before taking your exam.
Check out the CLEP website, Free CLEP Prep, as well as Instant Cert for more information about how these exams work as well as the best resources to use when preparing for an exam.
Then, when you're ready, register for a test on the CLEP website, and start earning credit.
Good luck!
read more