Artificial Intelligence Is Modernizing Workplace Learning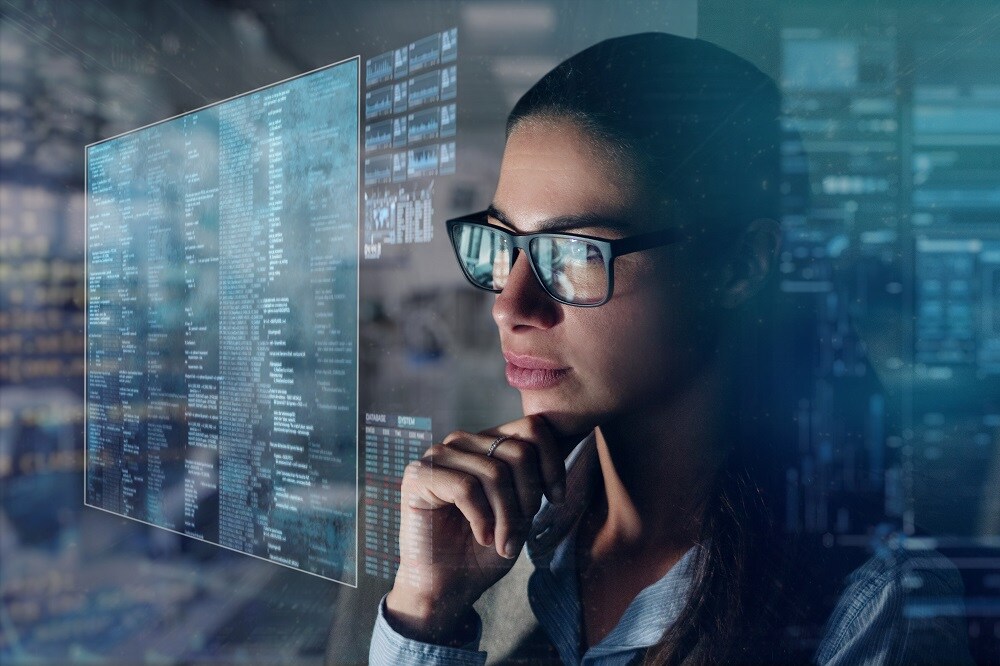 With rapid advances in automation and emerging technologies threatening the future of millions of jobs, many are asking how the role of humans in the economy will shift or shrink over the coming years. In a quest to find answers about the future of work, companies, governments and educational institutions are increasingly turning to artificial intelligence (AI) for analysis and predictions.
AI predicts the future of jobs
While the application of AI to workforce planning is still a new process, its popularity is growing as predictive AI modeling becomes more accurate due to advances in commercial software systems. The current leader in the field of workforce AI and predictive analytics is Australian tech company Faethm, which runs a groundbreaking SaaS platform using software automation and robotic processing automation.
Faethm offers strategic workforce planning solutions that can predict the impact of emerging technologies and economic disruptions on workforces, industries and economies. In addition to understanding emerging tech, Faethm also has the capability to predict external forces such as COVID, remote work, recession, industry transitions and other key factors on workforces. These insights inform decisions that drive future employability, increased retention and talent development. 
Faethm has found that, for many industries, core human abilities like empathy, imagination, creativity and emotional intelligence will become more valuable in the workplace as technology, automation and AI takes over many roles. While some jobs will be eliminated, Faethm forecasts that other jobs will be created and—in many cases—in areas where humans prefer to spend their time and energy. However, this shift will require robust efforts by employers to upskill and reskill their workforce for these new roles and their interaction with advancing technology.
Analyzing workforce data to upskill employees
Northeastern University recently conducted a study on workplace learning and found that workforce analytics and data-driven approaches to employee development have long been a strategic priority for many organizations. However, in the past, there was little data analysis on actual skill gaps between the worker and the company needs. While many recognize the importance of analyzing their workforce data to better understand trends and prepare for the future of work, adoption of analytics and development efforts have been slow and often stifled by a company's size or ability to gain the resources and technology needed. Many struggle to understand how to find new talent pools, drive future employability and develop talent.
To bridge these efforts, Faethm works with companies of all sizes to provide the capabilities to analyze their workforce data. By collecting a diverse cross-section of employer data, Faethm can organize and analyze various data points against multiple dynamic forces shaping a specific industry's labor market—from technological disruption to economic shocks—and help the employer understand how automation will affect diverse talent and the most "remotable" jobs, now and in the future.
This type of end-to-end scenario modelling allows executives and HR leaders to gain better insights and answer questions like:
Are our current skills and jobs matching?

What jobs will be automated and where can workers be redeployed into roles that are not at risk of automation?

What jobs will be augmented with technology and what upskilling needs to be done?

What about the jobs we'll need in the future – are the skills and capabilities of our current workforce relevant?

Are there similar tasks being performed across business unit lines throughout the company that can be automated?
Equipped with these answers, the next question is usually, "How do we prepare our current workforce for the jobs of the future?" Employers understand that, even with advances in automation and technology, people will still remain their most important asset. However, the pace of digital transformation will require rapid and significant upskilling and reskilling. And in the era of the Great Resignation, more emphasis is being placed on building and retaining talent over hiring and buying new talent.
Bridging the skill gaps with targeted education
But how can employers bridge the skills gap? In the past, employer training and tuition benefit programs have struggled to keep pace with the changing world of work. Instead of education benefits being seen as powerful tools to reskill workers whose jobs will be automated (eliminated) and upskill workers whose jobs will be augmented by technology, many employers have simply offered standard onboarding sessions or tuition benefits packages disconnected from strategic business goals.
As focus now shifts to reskilling workforces to meet the needs of the 4th industrial revolution, employers are actively seeking ways to develop new education and training offerings. Investment in education is also key to retaining critical talent by offering internal mobility and intentional development of career pathways. In fact, education has recently become a top workplace perk, with more employees desiring learning programs that offer flexible, relevant experience and career growth.
Modernizing workplace learning
Recently, Faethm joined with Pearson to offer its analytics capabilities along with Pearson's learning products to help companies of all sizes understand what skills they need and how to develop them. This strategic partnership allows employers not only to understand their skill gaps, but also to address them with targeted educational programs that offer optimal career transition pathways to jobs of the future. According to Michael Howells, President of Pearson's Workforce Skills division, "In this digital age, we want to help the world's workforce unlock its potential and ensure that companies have highly skilled employees who can work alongside new technology."
As employers look for new ways to lead a technology adoption strategy that considers and plans for the future employability of their workforce, services like Faethm's and Pearson's will become essential. Workforce data analysis and learning investments are now seen as key differentiators to drive employee engagement and retention while gaining a competitive edge and preparing for the future. Employers also recognize that a significant share of workplace learning is shifting online, with digital learning allowing more opportunity to broaden workforce learning participation.
Looking to modernize your education benefits program with learning pathways that link directly to your learning & development strategy? Through our partnership with Faethm, we can empower you to gain the insights you need into your workforce skill gaps and then fill those gaps with targeted online education programs. Want to learn more about the Faethm AI platform? Book a demo today. Let's future-proof your workforce!