10 Alternatives to Traditional College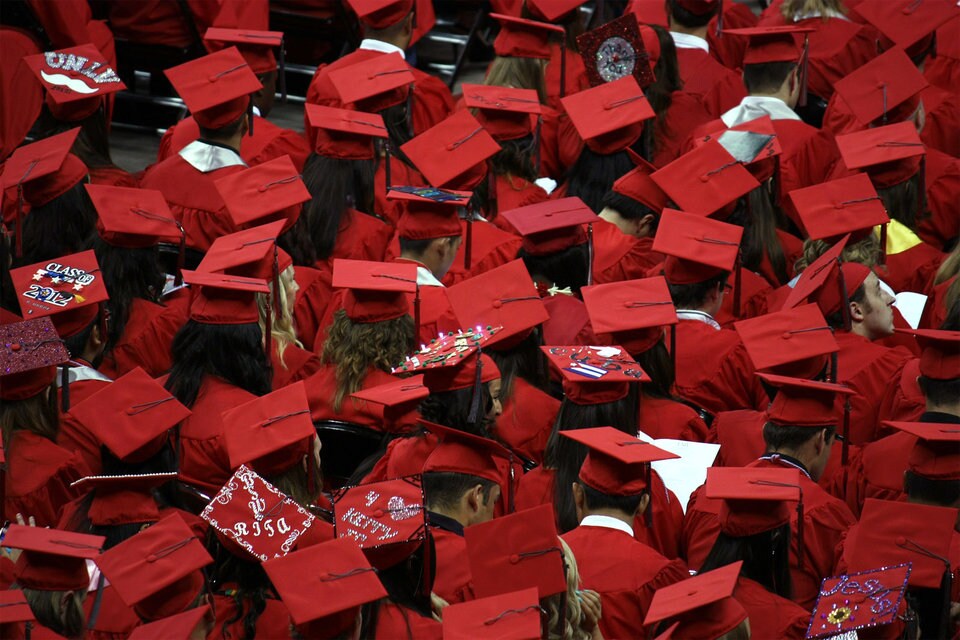 Every year, we get a lot of questions from students and their families about more affordable and flexible college options.
Here are some of our favorite alternatives to traditional college that can help you finish sooner, save more money, and have a flexible college schedule.
1. Take online courses
A 2019 survey found that 60% of students enrolled in online courses say their school has taught them soft skills, such as critical thinking, problem solving, and writing skills, that employers desire. The survey also found that 84% of students agree or strongly agree that their online education was worth the cost.
So why not take some of these flexible courses? Depending on transfer policies, it's possible for you to take online courses from any number of schools and transfer those credits to the school you want to graduate from.
2. Work for a company with tuition reimbursement
Many companies offer college tuition reimbursement for employees who are going to school. From Amazon and Apple to Starbucks and Siemens, these educational benefits are a great way to make college more affordable. Often, the degree major you choose doesn't even have to be related to your job at the company. To get you started, here are 10 companies that offer tuition reimbursement.
3. Use competency-based courses
Competency-based college alternative programs are rapidly growing, signaling a radical change in higher education. Competency-based education measures a student's knowledge and skills instead of simply how much time they spend in a classroom.
Programs such as the University of Wisconsin's Flexible Option or Prior Learning Assessments from Thomas Edison State University are making it easier for students to get college credit for the knowledge and skills they've learned outside the classroom.
4. Use adaptive learning
Innovations like ALEKS harness artificial intelligence to customize learning anywhere in the world. Better yet, for only $20 per month, they offer college credit for subjects such as statistics, algebra, and math for a fraction of the cost of traditional classes. For many students, this means you can take your transcript from ALEKS directly to your university
5. Focus on skills-based training
College isn't the only way to build your skills. To make your resume even more impressive, you can spend the time and money you save on your lower-cost degree on targeted self-study of the latest, industry-specific skills. Sites such as LinkedIn Learning and Duolingo offer low-cost or free online courses on everything from Excel and coding to foreign languages and graphic design.
Upon completion, you can receive certificates to demonstrate your proficiency to a future employer. Several massive open online course (MOOC) providers such as Coursera and Udemy are also in on the certificate trend.
6. Create a portfolio
Many fields such as graphic design, computer programming, journalism, music, and film are heavily favored toward students who have demonstrated experience. Most employers in these kinds of fields want to see a portfolio of work that you've completed, not a mere degree. And you don't need college to start building a winning portfolio, particularly if you can find great mentors in your field.
7. Get credit by exam
By utilizing CLEP, DSST, and other exams for credit, you can complete general education topics at your own pace. You can buy study books to help you prepare, use a test prep tool to practice, and then drop in to your local college testing center for the 90- to 120-minute exam.
If you know all of the material, why should you pay full price to sit through an entire semester of it?
8. Find industry-specific training
In fast-changing technological fields, colleges aren't always nimble in responding to current employer needs. That's where training boot camps come in. A growing number of technology careers do not require a degree, but rather they prefer certifications from sites like Codecademy or skills that can be learned through mentors and real work experience. There's no college involved here, yet this training can still lead to very good jobs.
9. Find internships
People may assume that internships are only available to college students, but this couldn't be farther from the truth. Adult internship opportunities are available to people of all ages and educational backgrounds—if you know where to look.
If you want to land an internship, start by searching within your network. Do you have friends, neighbors, or family members who could help you get a training opportunity? You can also search for internships on LinkedIn, and by joining a professional association for the field you'd like to work in.
Remember that adult intern candidates have two key advantages. First, they tend to demonstrate higher levels of professionalism than their younger counterparts. And second, adult interns often have fewer scheduling restrictions than college students.
10. Start a business
Do you have an idea for a unique product or service that solves a problem and makes people's lives easier? If so, you might be able to turn your idea into a full-blown career. For example, the Home Edit was founded in 2015 by two women who wanted to start a home organizing business. Today, the company has more than 3.9 million Instagram followers and a recently released Netflix series.
Airbnb was founded by three roommates who were struggling to pay the rent for their San Francisco apartment. A large conference was scheduled to take place in the city, and since the city's hotels were fully booked, the men decided to rent out air beds on their living room floor. If you have an idea that you think is marketable, you might be able to turn your idea into a career.
There you have it: 10 alternatives to college that can help you make an efficient and flexible transition to a fulfilling career.
Recommended Readings
Is College the Best Way to Get an Education?
How to Find Online Classes While You're Social Distancing