9 of the Best Dual Credit Options for Homeschoolers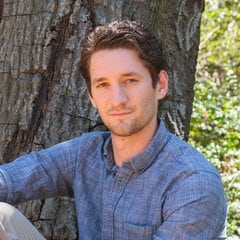 by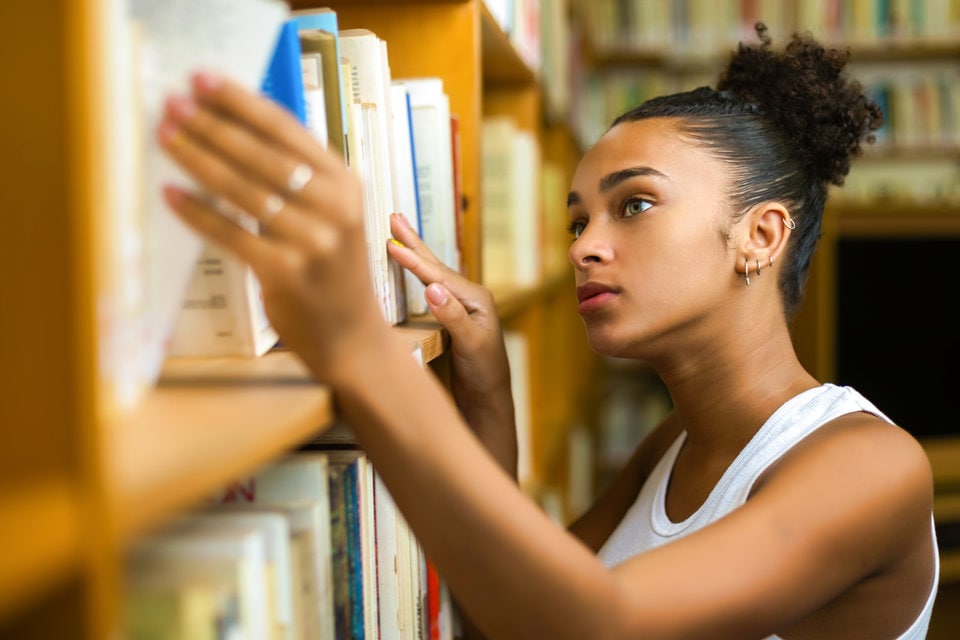 So you know all about dual credit and why it's probably a good idea for your student to get some. But as a busy homeschooling parent, you're already short on time, and let's face it—figuring out how dual credit fits into your homeschool journey is complicated.
Should your student take online classes or go to community college? Are CLEP or AP exams a better fit? Will the college credits your student earns even be accepted by their target university? In short: what's the best dual credit option for your student?
It's enough to make your head spin. We get it. So to make your life a little easier, we've put together this helpful list of some of the best dual credit options for homeschoolers.
Dual Enrollment in Community College
This is a great option for students who thrive in a classroom setting. Being a part of a dual enrollment program means your student is able to take lower-level community college classes to earn both high school and college credit. While taking classes on a college campus, they also have access to resources like counselors, libraries, academic databases, and labs that likely aren't available at home. This is part of what makes community college so attractive to homeschoolers.
Although, there are a few things you should know about these programs. You'll need to ensure your student meets the minimum requirements for dual enrollment in your state. Also, transfering credit from a community college to a 4-year university can get complicated. So before your student takes any classes through a dual enrollment program, do your research to ensure they're earning credits that will count toward their desired major at their future university.
Dual credit with community college, at a glance:
Great for students who thrive in the classroom setting

Access to college resources

Great way to knock out general education or introductory courses

Potentially difficult to transfer credits. Do your research!

$0 - $400 per class, depending on your state (not including books)
CLEP and DSST
CLEP and DSST exams are multiple-choice, pass/fail tests that mostly cover general education topics. In high school, your student has already studied (or will study) many basic subjects that are also available for college-level testing, such as U.S. History and English Composition. This, combined with a relatively affordable price tag (CLEP tests cost $87 while DSST exams cost $85, plus an additional $50-$80 for registration and study materials), makes these tests one of the most convenient ways for strong test takers to earn dual credit.
These tests (along with most other options in this article) are backed by ACE (American Council on Education) accreditation—which means students who pass a test don't actually earn college credit directly. Instead, they earn an ACE recommendation for credit. You can think of this like a receipt your student shows a university to prove that they deserve credit for their work. Over 400 colleges and universities accept these recommendations and award credit for ACE-backed tests and courses. Although, it's always up to the university how much of (if any) ACE credit they'll allow your student to transfer in.
In short, if your student passes a CLEP or DSST, they earn a recommendation for credit that is likely to be accepted by their future university. If they fail, they don't earn that recommendation. (Though they will be able to retake their test after a short waiting period.)
Dual credit with CLEP and DSST, exams at a glance:
Great for strong test-takers

Available for most general education classes

Pass/fail exams that students can retake if needed

Backed by ACE accreditation, transferable to hundreds of colleges and universities

Approximately $140-$170 total per test
AP Exams
An AP exam is usually taken following the completion of an AP course in highschool. Most homeschool students would take AP classes online (you can find a list of online AP course providers on the HSLDA website). The cost of AP classes varies dramatically—you might be able to get free AP classes through your state, or you might need to pay a tuition of $100 - $250, either per class or per month. These classes are time-intensive, requiring a minimum of 5-10 hours per week for an entire school year, and are meant to prepare students for the AP exam that the College Board offers every May.
AP works by counting the class toward a high school transcript and the results of the exam toward potential college credit. However, students don't technically have to complete an AP course in order to take an AP exam (though it is a good idea). These exams cost $94 and grade students' mastery of the subject on a scale of 1 to 5. Typically, a score of 3 or higher is considered "passing" and an ACE recommendation for college credit. But be careful: universities can be especially picky when it comes to awarding credit for AP exams, regardless of what ACE recommends.
So while it's important to know whether or not your student will actually earn viable, transferable college credit before taking any dual credit tests and courses, it's particularly important to do your research before making any significant time or money commitments with AP specifically.
Dual credit with AP exams, at a glance:
Good for students who need a lot of test-prep

Students can be awarded high school credit for AP classes; college credit for AP exams

Students don't have to take an AP class in order to take an AP test, but it's recommended

Online AP classes available for free in some states

Some online AP classes available for approximately $100-$250 per course or per month

Credit recommendation backed by ACE and the College Board

Whether or not a student is awarded credit depends on their target university
UExcel (Excelsior) Exams
UExcel is the pass/fail, credit-by-examination program from the regionally accredited Excelsior College. Students studying for these exams have access to top-notch support and guidance from the people who created them. Most exams cost $110 (although a few can get as high as $355 or $470) plus about $50 in testing fees. Before your student registers for an exam, they'll have access to a study guide that outlines exactly what they need to know to pass, provides recommendations for textbooks, and free (or at least affordable) online resources, as well as online practice exams (though these cost an additional $35). They can even get free tutoring if necessary.
But what really sets UExcel apart from AP, CLEP, and DSST exams, is that students can take UExcel exams for some upper level (300 - 400) courses in addition to introductory college courses. This opens the door for your student to potentially save even more time and money by essentially testing out of these upper level courses.
Dual credit with UExcel Exams, at a glance:
Great for learners who need more support

Excellent learner guidance and test-prep support

Offers exams for both lower-level and upper-level courses

Regionally accredited and transferable to thousands of universities nationwide

Typically costs $160 total to take an exam (though some upper-level exams can cost as much as $530)
Online College at Regular 4-Year Universities
As online college becomes more popular, more and more colleges and universities are offering dual enrollment programs online. These programs are often more flexible and affordable than physically attending on campus, while offering a deeper learning experience than testing. Many online courses are self-paced, so your student can complete courses in as little or as much time as they need. And though the cost for online college varies for each institution, it's typically hundreds of dollars less than they would spend on a physical campus. Best of all, if your student is taking dual credit classes directly from their target university, you won't have to worry about transferring credit.
However, there is a potential downside to this option. If your student is enrolled in a dual credit program at their target university (i.e. they're not planning on transferring their credits to a different institution), the grade they earn in their class would count toward their college GPA. So if they fail the class or do poorly, their overall GPA will take a hit, which could hurt their chances for graduate studies down the road.
Dual credit with online college, at a glance:
Great for self-disciplined students who thrive in structured learning environments

Opportunity to take classes directly from 4-year institutions

Potential negative consequences for GPA

Potentially hundreds of dollars less than physically attending university classes

Regionally or nationally accredited and transferable to thousands of universities nationwide
ALEKS
ALEKS is a high-tech online learning platform that offers a popular dual credit program exclusively for college-level mathematics. This program uses artificial intelligence to assess a student's mastery of a subject and continuously creates the optimal learning path for them. In other words, it helps the student keep moving forward without getting stuck on something they're not ready for and don't understand. This, combined with ALEKS' aversion to multiple-choice questions (preferring open-ended questions that mimic pencil and paper math tests), they help to avoid "pass it and forget it" test taking by fostering deep learning. The ALEKS dual credit courses are ACE accredited and their program costs $19.95 per month.
Dual credit with ALEKS, at a glance:
Great for self-disciplined learners

Dual credit program only available for mathematics

AI-powered, personalized learning track

Emphasizes deep learning and subject mastery

$19.95 per month subscription

Backed by ACE accreditation, transferable to hundreds of colleges and universities
Study.com
Study.com has a massive selection of dual credit courses available. However, in order for your student to earn college credit from any of them, they'll need to be subscribed to a $199 per month College Accelerator membership. This subscription gives you access to over 200 dual credit courses from every major academic discipline, backed by ACE or NCCRS (similar to ACE, but with a larger network of compatible institutions) recommendations for credit. Your student can take as many concurrent courses as they want, however, they are limited to only taking two final exams per month.
Dual credit with Study.com, at a glance:
Great for self-directed learners

Large catalog of dual credit courses

Limited to only taking two final exams per month

Requires membership at $199 per month

Backed by ACE and NCCRS accreditation, transferable to over 1,500 colleges and universities
Sophia
Most online dual credit options require some sort of subscription, Sophia doesn't. In order to take a dual credit course through Sophia, you pay a simple one-time fee, choose a start date, and that's it! Your student will have 60 days from the start date to finish the course. Sophia's ACE accredited courses range in price from $199 to $329 and, in general, cover introductory college topics like Intro to Business, English Composition, Intro to Psychology, and U.S. History. In addition, Sophia offers learner support in the form of free tutorials and guides, and on-call Learning Coaches.
Dual credit with Sophia, at a glance:
Great for disciplined and self-directed learners

No subscription or annual tuition

Entry-level and introductory college courses

60 days to complete self-paced courses

Backed by ACE accreditation, transferable to hundreds of colleges and universities

$199 - $329 per course
How Do You Know Which Option Is Best?
There are plenty of great options for homeschoolers to earn dual credit. However, just because your student earns dual credit doesn't mean that credit will transfer to their target university. When it comes to actually using dual credit, universities each have their own policy for the credit they allow a student to transfer in.
Imagine being a high school student, passing college-level classes, or taking stressful, all-or-nothing college-level tests just to find out that only a small handful of the credits you've worked so hard to earn will actually count toward your degree. Frustrating, isn't it?
That's why it's important to plan carefully before your student commits to earning dual credit. You'll need to know their target university, their intended major, the required classes for that major, the type of transfer credits that the university accepts, and which credits can be applied toward your student's intended major. From there, you can figure out which dual credit classes or tests best suit your student, fill a requirement in their major, and meet the criteria for the university's transfer credits.
It's a lot of work which you can do yourself, if you'd like. Or, your student could earn their dual credit through Accelerated Pathways.
Accelerated Pathways
Our degree planning brings together courses and tests from most of the dual credit options in this article, as well as some affordable courses of our own, to put together a professional, custom degree plan tailored to your student's needs. We do the research to find the best courses and tests for your student's target university and major, and put everything into an easy-to-follow, step-by-step, personalized plan. Then we support your student with one-on-one academic success coaching, so they can make steady progress on their degree without ever feeling stuck.
Dual credit students take online courses that replace many of their high school classes and are then transferred to their future college. Every course your student takes through Accelerated Pathways is regionally accredited (not just a recommendation for credit). Basically, with Accelerated Pathways, your student isn't just earning dual credit. They're starting their actual bachelor's degree while still in high school.
All of this comes with the guarantee that every credit your student earns through Accelerated Pathways' customized degree plan will transfer to their target university and count toward their intended major. If it doesn't, we'll refund the price of the course and give you an extra $1,000 for your wasted time.
That's what makes Accelerated Pathways special when it comes to dual credit. There are cheaper college options out there (Accelerated Pathways costs $6,750 per year for full-time students), but if you want to get the most bang for your buck and avoid wasting your time earning credit that won't transfer, we're your safest option.
We know every student is different. Whether you value affordability, flexibility, access to resources, or safeguarding your student's credits, there are great dual credit options out there for you. Ultimately, the best dual credit option for your student is the one that best fits their needs in both high school and beyond.