5 Ways to Get Ahead While Waitlisted for College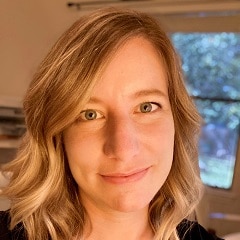 by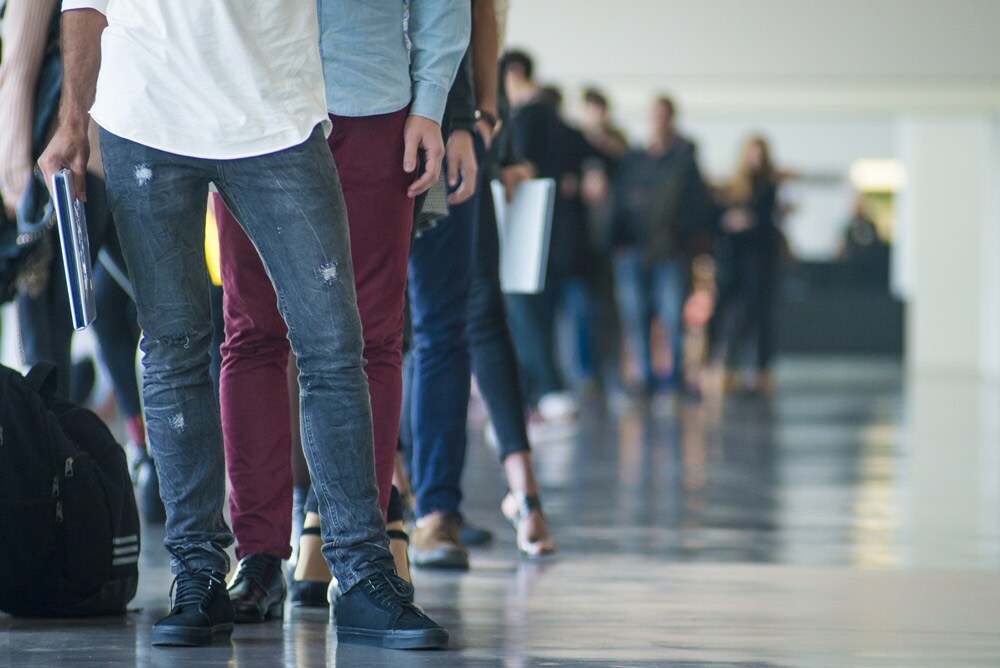 We recently reported on the waitlist dilemma this year with waitlists growing for some colleges and universities while other schools struggle to get enrollments. You can read more about the waitlist dilemma colleges are facing in part 1 of this blog series.
Now, in part 2, we're going to pivot to address students that have found themselves in the middle of their own waitlist dilemma.
Have you been waitlisted?  
Maybe you were on a waitlist, but you decided to forego college in the fall and try again later or you decided ultimately to attend another school. If that describes your situation, some of these tips may help you while you wait or at least reframe your situation.
It's understandable to be confused or even depressed when you've been waitlisted for a school you really hoped to attend. College is supposed to be the best time of your life and you may have had a certain vision for how you thought you'd start your college career. It can be crushing to have it start off with such an uncertain outcome for admissions. Don't despair! Waitlisted doesn't mean denied. And, you have a lot of options if you are waitlisted. Don't let it derail you from achieving great things. You may just have to reframe your outlook slightly.
In the meantime, review these tips below for ideas on how to get ahead in school, finances, and elsewhere while you're waiting. 
5 Tips for Waitlisted Students 
Take a realistic look at your budget – If you haven't already, think about how you're going to pay for school. If you are accepted into your school of choice, is attending a real possibility for you and your budget? Unfortunately, for many schools, waitlisted students fall at the bottom of the pecking order for financial aid packages so you may find yourself scrambling to make ends meet. If budget is a concern, read more about affording college on a budget.

Save, save, save – It can be frustrating to be in limbo, and you may just feel like letting off steam, but don't forget to use this time to sock away money for college too. If you've decided to take time off to travel, consider taking a job that will travel with you, like an au pair, or language teacher. Saving money on college isn't just about putting money into a savings account, though. It can be about planning out your major and courses to save time and money on your degree path in the long run. Think about the total economics of a college degree and avoid wasting money on unnecessary credits by making sure you know what major you want and what classes you need to get there. Did you know that Pearson Accelerated Pathways provides students with a personalized college plan for their school of choice? This plan maps out every course needed to transfer into the school of your dreams and potentially graduate faster and for less money. Want to hear more about how it works? Talk to our team today!

Let your school of choice know you're serious – Many students apply to multiple schools and sit on multiple lists, waiting for their best offer. Let your school of choice know how serious you are by claiming your spot on the waitlist (if you haven't already) and you can even email your admissions counselor to let them know how invested you are. "In the industry, this is known as "demonstrating interest," explains Joanna Nesbit for Money.com. "Send an email to the admissions counselor in charge of your region expressing interest in attending if accepted and include any notable updates you didn't already submit." Ideally, you want to try to keep your school of choice updated with everything you have done and continue to do to stand out of the pack. You want them to remember you. According to Princeton Review, "Request an interview, even if you interviewed with the school already. Face time can make a difference. Use this opportunity to showcase your most recent accomplishments and to reiterate your commitment to attend the school if chosen."

Get ahead with online courses – Consider taking some courses online while you're waiting for your dream school. Not only will you be earning college credits (that are less expensive) you also have the potential to do well in your classes and be able to provide that news back to your admissions counselor (see above tip). Pearson Accelerated Pathways would be an ideal choice to earn credits towards your dream school because we can build a college plan that includes credits that are guaranteed to transfer into your college and major of choice. Plus, online courses provide the flexibility you need to work or play during your gap year or while you're waitlisted.  

Stay positive – Remember, even being waitlisted for your dream school is an accomplishment. Odds are that many applicants didn't make it this far. And, if you don't end up going to your dream school now, you can always start somewhere else. Try to see the positives about attending a different school or taking those online courses mentioned above. Maybe you can save some money and try again as a transfer student. You could even get to your alternate school and fall in love with it. Life is so crazy and unexpected that way. So, if you're waitlisted keep your chin up and think positively!  
Maybe it's a blessing...not a curse 
Hopefully these tips will help you see your situation in a new light. In time, you just might come to find that being on a waitlist allowed you to see things in a new way, to be more dynamic and flexible. I speak from experience when I say, having a dynamic and flexible outlook on life is probably going to benefit you in the long run...so learning how to pivot and evolve earlier rather than later in your life is a blessing. 
If you do decide to pursue some college credit, take a look at Pearson Accelerated Pathways with easy-to-transfer credit options for your school of choice. Find out if we can work to get you the courses you need to get started on your degree today.