Which Business Major Should I Choose?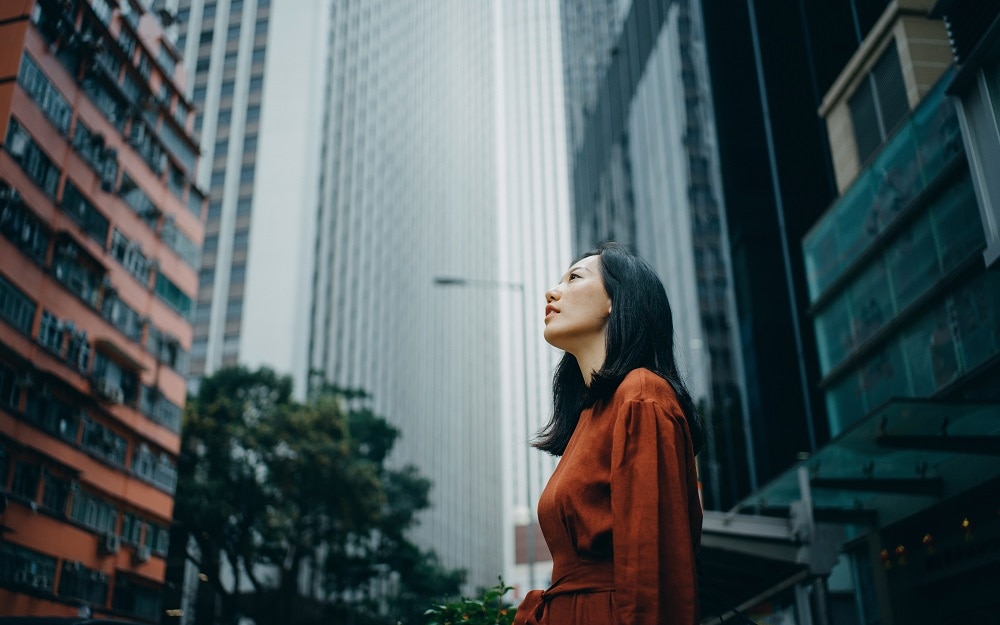 Considering a degree in business? You probably already know that a business degree gives you a head start when applying for jobs compared to applicants with less marketable degrees. Business is one of the more popular majors due to its many real-world advantages, including attractive salaries and good jobs right out of school. And while most degrees in business ensure you understand the foundations of accounting, management, financial analysis and business operations, there are many majors and concentrations to choose from, including:
Accounting

Business Administration & Management

Economics

Entrepreneurship

Finance

Financial Planning

General Management

Green and Sustainable Management

Healthcare Management

Human Resources Management

International Business

Leadership

Marketing

Project Management

Public Administration
How do you choose a business major?
Well, the most popular choice among students is Business Administration. In fact, it's not just the most popular among business majors, Business Administration & Management is among the most popular majors in the United States with over 410,000 degrees and certificates handed out per year. But does that mean it's the best business major? While a Business Administration degree offers a broad foundation in the world of commerce, some research shows that students who major in general business and marketing are more likely to be underemployed or earn less than those in more math-focused business majors, such as accounting or financial planning.
So how do you make a decision with so many business major options? Eyeing the job market outlook for business degrees of the future is a good place to start, but your decision should also take into consideration your preferences, goals and motivations. In this blog, we'll help you narrow down your choice by looking at three motivating factors: Do you want to earn the most money, gain a sense of fulfillment or be your own boss?
I want to be a high earner
Are you looking for a degree that will make you rich? The good news is that business is one of the highest paying majors outside of STEM. In fact, research from Georgetown University's Center on Education and the Workforce shows that of the 25 highest paying majors, all but two (economics and business economics) are in STEM fields. However, you may be surprised at how much a STEM background can help you advance in your business career.
Let's take a look at five of the highest paying jobs for business graduates according to UoPeople:
VP Sales and Marketing: MBA in Sales, Marketing

Chief Executive Officer: MBA in Management, Operations, Entrepreneurship, Sales

Finance Manager: MBA in Management, Operations, Entrepreneurship

Director of Marketing: BA/MBA in Marketing, International Business, Sales

Budget Director: BA/MBA in Finance, Entrepreneurship, Accounting, Operations, Economics
Notice how most of these upper management high earners have education at the MBA (Master's in Business Administration) level. If your goal is the make the most money by advancing to executive management, you'll probably want to obtain your bachelor's degree and then join the workforce for a few years before applying to an MBA program. For this path, it may seem like an undergraduate degree in Business Administration would be your best option; however, that may not necessarily be the case. TopMBA looked at the undergraduate backgrounds of those accepted into MBA programs at three of the most prestigious business schools in the United States. Results showed that the majority of candidates accepted were not from business backgrounds.
Here's a breakdown of the undergraduate majors accepted to these MBA programs:
41% economics/business

40% science, technology, engineering, math

19% humanities and social sciences
14% business

38% engineering, mathematics, natural sciences

48% humanities and social sciences
27% business

23% science, technology, engineering, math

45% humanities and social sciences
A good deal of students accepted to MBA programs actually come from STEM backgrounds. This may be partly attributed to higher rankings on the GMAT or GRE, which you'll be required to take to get accepted into a reputable MBA program. If getting a high GMAT or GRE score is important to the MBA program you're applying, then you may want to consider a major that will help you prepare for it. GMAC analyzed scores from different majors and found the top performers on the GMAT had bachelor's degrees in Physics (608), Mathematics (605) and Engineering (595) while graduates in Marketing (493) and Education (485) were near the bottom of the list.
In sum, if your goal is to make the most money by striving to become a top corporate executive, your best course is to set your sights on eventually earning an MBA. Instead of just focusing on a generic business undergrad degree, your education plan should align with the type of industry you'd like to work in. If your goal is to someday become the VP of a financial institution, then you might do well to study finance as your undergrad major. If you'd rather be a high-level director or manager in the tech industry, then studying an IT-related major could get you further in your educational goals, career and earnings than a general business major.
I want to be fulfilled in my work life
Some jobs pay well, some have flexible schedules and others are reported to give workers a sense of satisfaction and fulfillment. While making lots of money is a good goal for some, others are looking for a job that makes them feel rewarded and engaged. If you cherish your mental health and a good work-life balance, pay attention to these factors that The Balance Careers say make a job fulfilling:
Something you excel at

Limited stress

Good company culture and reputation

Opportunities for advancement

Fair compensation

Lack of major negatives

Caring for others

Positive relationships
While there are a variety of jobs that offer these types of benefits and advantages, it's best to know your particular personality and values before deciding what might be most satisfying in your work life. Perhaps you have an accounting brain or maybe you're passionate about non-profit management and social causes. There's also Green and Sustainable Management for those with a passion for protecting the environment. According to msn.com, here are some of the most-fulfilling roles identified by business professionals:
Median base salary: $121,107

Number of job openings: 14,515
Median base salary: $82,182

Number of job openings: 8,827
Median base salary: $87,852

Number of job openings: 3,818
Median base salary: $123,207

Number of job openings: 2,647
Median base salary: $120,267

Number of job openings: 2,998
Median base salary: $80,066

Number of job openings: 18,963
Median base salary: $111,046

Number of job openings: 4,052
As you can see, these positions can be held in a range of industries and organizations. If you'd like a job that gives you a sense of fulfillment, it might be a good idea to figure out what makes you feel motivated and engaged. You can also take some general business classes before declaring your business major. This will help you decide if you prefer the math side (accounting, finance, tax) or the people side (human resources, marketing, public administration) of business. Luckily, most business degrees are versatile. So even if you end up in an entry-level role that doesn't bring you joy, there's still opportunity for advancement, company change or even career change.
I want to be my own boss
Is your goal to someday run your own company? A business degree is a great start. While anyone can come up with a business idea, how successful that business becomes depends heavily on the individual and their education. It's true that some successful business owners have never completed college, but this tends to be more of an exception than the rule. A degree will only help your business become more successful, even if you're able to get a good head start on your own. Knowing how to take your business to the next level is key to being an effective entrepreneur.
There are several business majors that work well for budding entrepreneurs. Here are four we've identified as most effective:
Entrepreneurship – A business major in entrepreneurship is a great choice for anyone wanting to start a business, as it teaches you how to pursue business opportunities and provide for the needs of the market. According to CVN, you'll also learn how to get creative, learn management, be a leader, tackle uncertainty, identify problems, expand demand and dream big.
Finance – Majoring in finance can also give you a great advantage over other entrepreneurs as it teaches you about working with money and investments. According to Investopedia, 'Finance students may drill deeper into topics such as corporate and global finance, and a finance degree program may address hard skills such as financial analysis and accounting.'
Marketing – Another great choice for those wanting to learn how to start their own business is marketing, as marketing campaigns are pivotal to the success of any new business endeavor. A marketing major will help you explore the fundamentals of consumer behavior while also learning how to conduct market research and develop advertising to promote your products or services and increase your brand awareness.
Economics – An economics major is also useful for entrepreneurs for several reasons. You'll learn how markets work, be able to identify true costs, know how to collect in-depth market analysis and make long-term business forecasts.
New businesses can fail for many reasons, from poor location choice and inadequate cash flow to poor management practices and ineffective advertising. If your goal is to become your own boss, you'll want to learn everything you can before starting your business to avoid the pitfalls of inexperienced entrepreneurs. By first obtaining a business degree in entrepreneurship, finance, marketing or economics, you'll learn how to both identify and implement best business practices so that you can be your own boss – and stay that way!
No matter your motivation for getting a business degree, you're on the right track! A degree in business is the door to the world of commerce where you'll get the opportunity to network with professionals, expand your career opportunities, learn useful skills and obtain valuable experience. Whether you're just starting your education or wanting to finish your business degree to get ahead at your job, we've got you covered. At Pearson Accelerated Pathways, we give you the freedom to earn or finish your bachelor's degree through a non-traditional, online college experience that saves you both time and money. See how it works!