Interview with Mallory - a Student Success Story!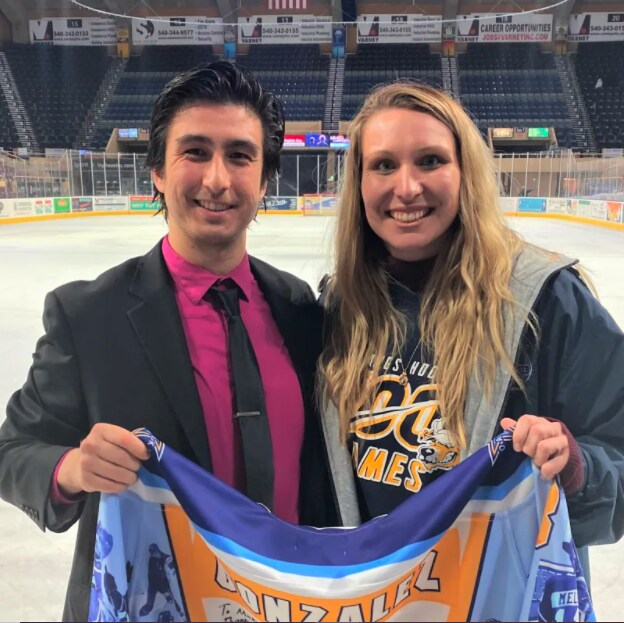 Meet Mallory! Her attempt at traditional college didn't work out so well. She knew her abilities weren't the same as neurotypical students. But when given the chance to craft her own flexible learning path, she proved more than capable and discovered that her prior failure was a symptom of trying to force a square peg through a round hole—not a lack of ability.
Given the right learning tools, Mallory soared!
She just completed 21 courses through Accelerated Pathways and transferred to Waldorf University to finish out her Bachelor of Sciences in Business Administration with a Concentration in Management. Did we mention she did all this in two years while working full-time at a large telecommunications company, enjoying her personal life and managing neurodiversity?
Mallory recently shared her inspiring story with us in an interview. Check it out!
Could you share a bit about yourself?
Sure thing! I am an adult neurodivergent student. I initially pursued a traditional college education a decade ago, but I ultimately had to medically withdraw. Instead, I entered the professional world at a large telecommunications company with a Tuition Assistance Program. This eventually led to my decision to pursue a business degree.
In my personal life, I am passionate about giving back to my community. I currently volunteer on the American Cancer Society's Cattle Baron's Ball board, as well as a local animal shelter. One of the most exciting parts of my personal life is that I am an adult amateur dressage rider. I am starting a brilliant young horse that I purchased with little to no training. I hope to take her up through the levels and achieve a United States Dressage Federation Silver Medal.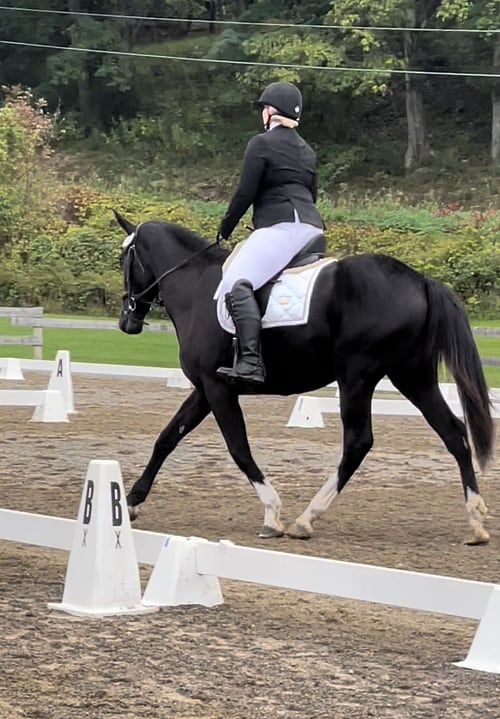 What made you want to go back to school?
I currently work in corporate management. Returning to school and earning a degree is a requirement for me to continue to progress in my career.
"Degrees open doors in career paths like mine, and I ultimately want to earn a master's degree."
With my current company, I have the incredible opportunity to access our Tuition Assistance Program as part of my benefits package. This program has completely funded my bachelor's degree, and I could not pass up such an incredible opportunity to develop myself and further my career.
What was your experience with the Accelerated Pathways program?
The courses and material were so approachable, and I loved the self-paced nature of the program. I have so much test anxiety. The comprehensive presentation of course materials helped me feel prepared and set me up to succeed. I loved the ability to own my experience and customize my approach to the day-to-day coursework to my individual needs.
"I am neurodivergent and I have learned through this program just how unique my individual needs are compared to the needs of the students who excel in a traditional college environment."
I thrived in the empowerment of being handed more tools than I needed and set free to craft my own educational experience. I had the freedom to move through modules at my own pace. I was able to try different study approaches and the curriculum moved along according to my availability and comprehension within the course dates. I cultivated my own unique approach to the coursework that enabled me to succeed.
What was your experience with the Accelerated Pathways team?
I had the most incredible experience with the Accelerated Pathways team. This program truly changed my life and radically changed my perception on how accessible a degree is. Thanks in large part to this program, the entirety of my degree, including costs after transfer, will cost less than many students spend to attend a year of public university.
"My academic advisor was critical to my success and a cornerstone of my experience. She was always in my corner and incredibly supportive. Her belief in my ability to push through and accomplish difficult things truly made a difference."
Anytime I had a question or technical issue, my academic advisor was right there and facilitated the support I needed. She set the bar for my current academic advisors at Waldorf University extremely high!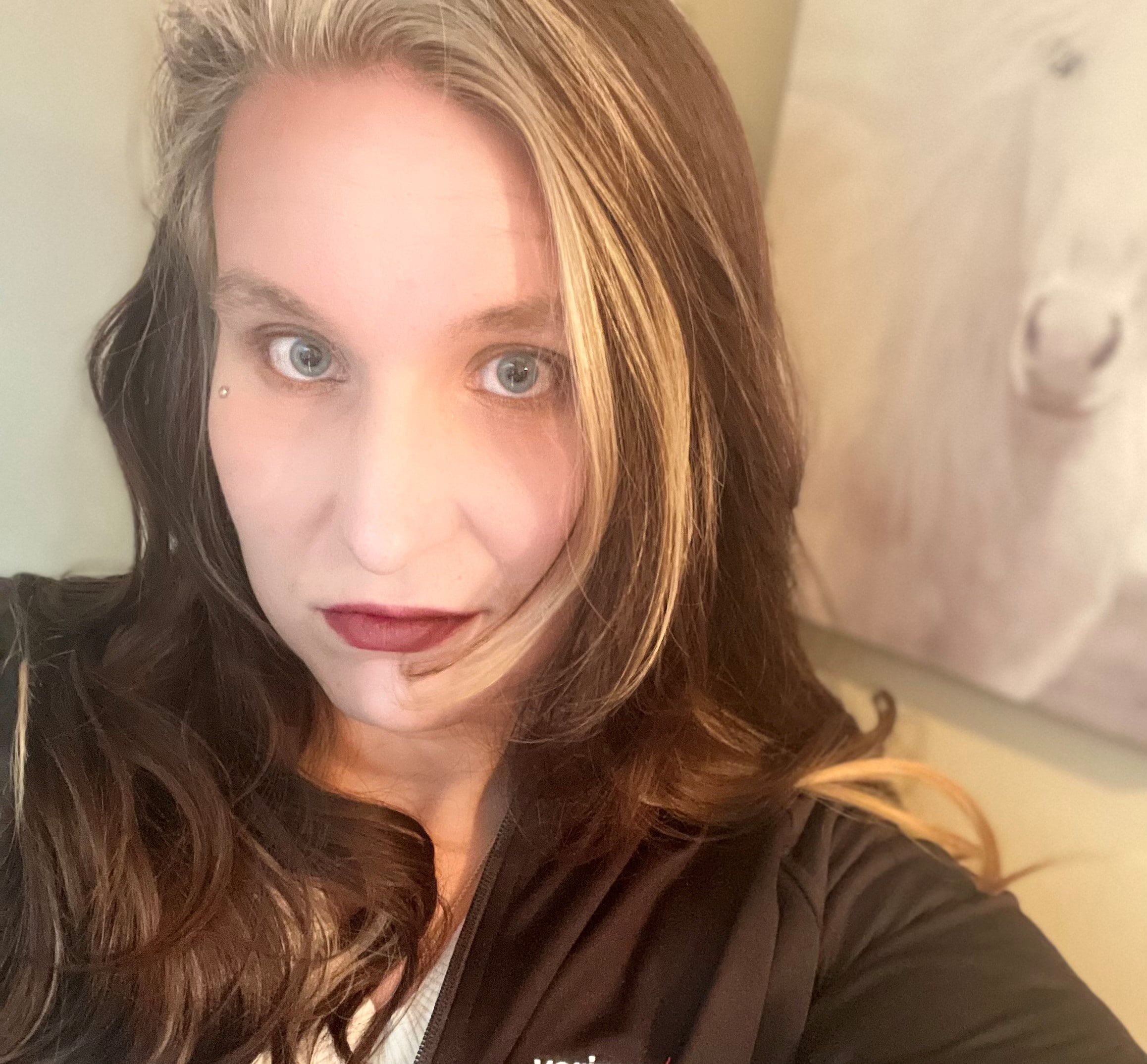 What time management techniques have worked for you?
Since I get test anxiety, I found it helpful to work through all the course material without the pressure of taking the graded assessments right away. I took a first pass at the course material to identify what I was already familiar with vs. what I needed to spend more time focusing on prior to taking the graded assessments. After reviewing the topics that I needed to spend extra time on, I went through and took all the quizzes but waited to take the tests and final later. I used my performance on the quizzes to identify which topics I needed to invest more study in prior to taking the tests and final exam.
"The ability to tailor the courses to suit my individual needs and comprehension really set me up for success."
I did have an experience advantage in some of the business courses, as I use a fair bit of the material covered in my professional life. Because of this real-world experience, I was able to move through some courses much faster than others. I also planned strategically around which courses to take based on my personal strengths and weaknesses.
Any advice you'd give to new Accelerated Pathways' students?
So many things I would love to share with new Accelerated Pathways' students!
"First, I would advise them to throw away every preconceived notion of what college is supposed to be and explore how to make their educational goals fit into their current abilities and lifestyle."
During the majority of my time with Accelerated Pathways, I worked extreme amounts of overtime through a global pandemic – managing a global telecommunications delivery team. My college experience so far has been consistently atypical, but that works for me. Between October 2019 and March 2022, I completed 21 courses then transferred into my target college. I also made time for my personal life including training as a competitive equestrian 5-6 days a week.
"Second, I would advise students to work closely with their advisor."
It is so important to be honest about what they are struggling with as challenges arise and be open to approaching things differently. Sometimes all we need is a different approach to get around a roadblock. My academic advisor was a call I always looked forward to and she truly was the MVP of my experience in this program. I cannot speak highly enough of her.
"Third, I would advise students to take advantage of opportunities to tie assignments to current events or topics they are passionate about."
I will admit I often accepted a few point deductions on graded assignments because I took them in a direction just slightly outside the guidelines. It made the investment in the assignment useful for more than just checking a box academically, which also made it far more meaningful. My intention is to get an education for the sake of practical application and personal growth, NOT simply for the sake of academic achievement.
For example, I used several of my Essentials of Speech assignments as practice for discussing topics that are business critical to my role, and I recorded all of them using our business tools. The format of our enterprise presenting tool and some of the presentation skills practiced among our executive leadership did not quite meet the preferences and expectations of the professor. That said, the practice I gained presenting with our tools created so much value in my professional life. I am not suggesting that anyone deviate too far, but it becomes significantly easier to prioritize creating original coursework when it is about a topic you are passionate about.
My final thought for new students would be that a college education's purpose is to expand knowledge in ways that are useful on an individual level. Constantly seeking opportunities to add the value of making a course impacting your personal or professional life makes the experience meaningful.
"Do not waste this opportunity simply checking the boxes for academic achievement. Make this investment add value across every aspect of your life and create a journey you enjoy and are proud of."
How was the transfer process to your target college?
The transfer process was far easier than expected. I actually began my degree plan and completed it in its entirety with the intention of going to Strayer. While I was getting ready to apply, I had an instinctive feeling that I needed to consider a few options, as so many things change over the course of a few years. I considered several schools but knew immediately what my choice would be when I looked into Waldorf. Every credit I earned has transferred in and after my evaluation I am much closer to graduation than I expected when I applied.
"My academic advisor was a wonderful support resource answering my questions and providing guidance for processes."
When I mentioned wanting to consider multiple options prior to transferring to make sure I chose the perfect school for me, she was extremely supportive and helped me find my way.
How many classes do you have left until graduation?
I have 13 courses remaining to take at Waldorf, and I am hopeful to complete them and graduate in May of 2023.
Any post-graduation plans?
I have a few big picture goals. I absolutely have my eye on a Master of Professional Studies in Business Architecture and Transformation from Penn State Online. I am keeping my options open though. So much can change in a year, and I could easily see myself taking a break from school to start a family or pursuing a different degree/school. It is a huge goal to get a master's degree.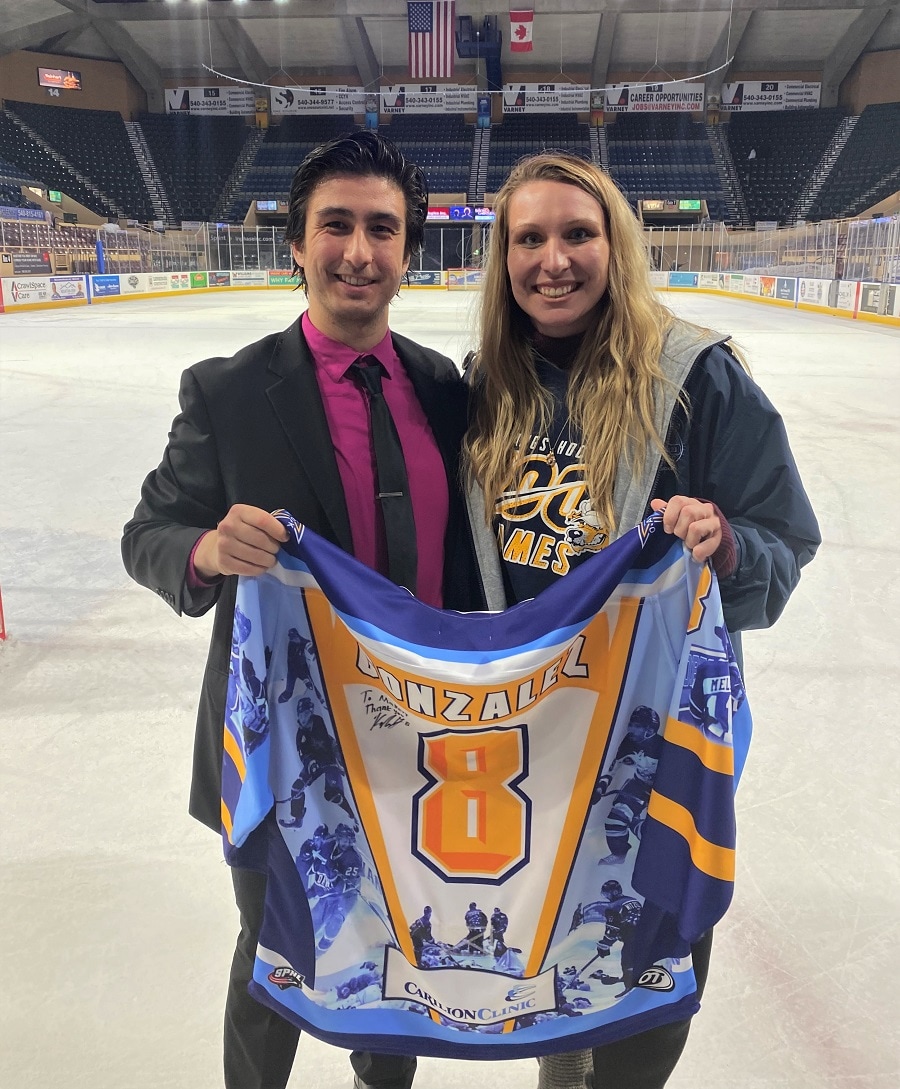 We hear you might be getting a promotion at work?
There is an opportunity for me to step into another aspect of the business and learn an entirely new skillset – very exciting! I work with so many brilliant people and I am honored to even have been considered for this role.
"This career progression will translate wonderfully to the next phase of my education."
I will be taking on a business-critical role with specialized required skills and knowledge that correlates well to the higher-level business courses I have planned to take in the upcoming year. I have kept my leadership very closely up to date with my degree progression, and I am certain that my effort and accomplishments in career development off the clock played a role in my selection.
How has your education helped you in your career/life?
My education has facilitated an immense amount of growth and development in all areas of my life. It has truly changed my perspective on my worth and abilities as an individual, a professional and a student. I have only recently learned to look at neurodiversity as a fact, rather than a problem or illness. My abilities and strengths are simply not the same as someone who is neurotypical. I often saw myself as lesser because my neurodiversity did result in failures such as my attempt at the traditional college experience.
"This education has enabled me to prove to myself how capable and able I am. It has helped me learn my failure was a symptom of trying to force a square peg through a round hole, not evidence of lack of intelligence or ability."
I never thought I would be able to accomplish as much as I have in the ways that I have. My experience is unique—like me! What works for me may not work for every other student. It is my sincere hope that my success and my story can reach others who have had the same struggles and showcase just how capable we truly are. My biggest takeaway from this journey is that failure does not mean I cannot do something, it only means I cannot do something under the conditions I originally attempted to do it.
Phenomenal! Thank you for sharing, Mallory. Your journey is truly inspiring, and we're so proud of you!
Ready to be our next student success story?
At Accelerated Pathways, we love to share the accomplishments of our students. Learners come to us from many different starting points on their educational journeys, and we pride ourselves on finding the right path and support for each individual to succeed and grow. Learn how our program works!